~*~Semper Fidelis Award~*~
Dana from
  gave me a super cool award…and she added some rockin' poetry too, check it out here. I am so bad at accepting and returning the favor…but I am being good this time. 
The award is the…Semper Fidelis Award. This phrase means "always faithful" in Latin, but this award has nothing to doing with the Marines. It is a thank you for loyal and supportive fellow bloggers. The creator of this award used wolves to represent a group with strong ties.
Now Dana showed a pic of a hot man which plays a wolf in True Blood…but if you know me I am crazy for Twilight…but not really into the wolves…but here is a hot wolf pic anyway. I guess hanging out with these hot wolves wouldn't be so bad.

Of course awards come with rules, and they are:
1. Add the award logo to your blog.
2. Thank the blogger who nominated/gifted you and link back to their blog.
3.  Nominate five bloggers whose loyalty and friendship you value and who you consider being part of your 'wolf pack'.
4.  Post something special for each one of your nominees and dedicate it to them such as a quote, picture, poem, saying etc…something you think pertains to that person.
5.  Let your nominees know that they are nominated!
Janine's a technology DIVA who helped me transfer to self-hosted domain. She's a former teacher and current SAHM.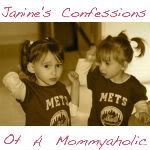 Kathy and Melinda are spiritual DIVAS who provide thought provoking posts and support all moms.

Carli is a certified personal trainer DIVA who uses her love of fitness to educate us all.

Kerry mom of twin girls with a set of twins on the way, a multiples DIVA…like me she has suffered through infertility but came out with true miracles.

Karen, a baking DIVA and mother of boys…whose stories both scare me and make
me laugh hysterically.

~*~Epically Awesome Award of Epic Awesomeness~*~
Lacie from Domesticated Breakdown gave me this award…check it out here.
RULES:
1. Display award logo
2. Link back to the person who nominated you.
3. Share 10 things about yourself
4. Nominate 10 other bloggers
 Ten Things About Myself:
1. I am terrified of heights…when I was fourteen my parents forced me to climb the Statue of Liberty, reinforcing my fear of heights. I can't even go on escalators.
2. I sleep on the pull-out couch because my hubby scores so loud that I can even here it through closed doors
3. I used to collect turtle figurines…they are so cute…but now just don't have the time, space, or money for that.
4. I am allergic to peach skin and my face will break out in rash…even if another fruit touches the peach. Though I can eat sliced peaches sans the skin.
5. I used to have highlights and straiten my hair and once covered my face in makeup..imagine that!?!?!?!?!. So different from who I am now.
6. I curse creatively. I know I shouldn't and have tried to NOT curse, but I just can't stop myself. Hubby takes great pleasure in my outrageous, crazy, inventive, and silly curses.
7. I am a nice person, but when I feel wronged or am mad I become what my hubby calls "a crazy New York guidette."
8. I rarely stay up past 10pm and often go to bed as early at 8:30 if Dino is already sleeping…though I NEVER sleep through the night.
9. Since I commute to work I rely on audio books and often listen to them at home while cleaning instead of listening to music.
10. I will NEVER buy expensive clothes. I either spill/splash food on me or Dino rubs food all over me.
There are so many bloggers that I LOVE and I wish I could have included all of you…But don't worry….you all get a special treat. I'm including two of my favorite
pics of Jackson Rathbone…swooooons as I look at him….let the fantasies begin.

Related Posts via Categories