It's Saturday again and time for my story. 
Mommy says…this is my last year at daycare, next year I have to go to a different school for kindergarten. I don't understand why, but I will find a way to stay at my daycare. Mommy says I may have to be dropped off and picked up at daycare, but then my teacher will drive me over to my new school. Like I said, I am NOT going.
Mommy says…this year I have to get ready for kindergarten by reading more books, practicing my letters and numbers, and learning about telling time. I think my mommy is losing her mind, we already do that at home and at my daycare. She says something about her being a teacher and learning and education is important, but like I said she is losing her mind.
Mommy put the wrong month on the sign I was holding, so she had to pic it on PicMonkey…not sure how a monkey can help her. What a silly Mommy.
I say…I AM learning. We have a math room, and a science and social studies room. There is also a book area. At circle time we sing songs, talk about the weather, the days of the week and what we are going to be learning. I have to write letters, and follow directions. I have to count numbers and draw pictures of what I read.
I am learning how to write and read the letters A and B. I learned about how to be a good friend and make applesauce and banana bread in school. We even had to work on our family tree for homework. Mommy said we had to get it done right away even though we had two weeks.
See I'm doing so much I DON'T need kindergarten, I can just stay at daycare forever. 
Team Dino is ready to learn!
What do you all think? I'll give you some dinosaurs if you agree with me. Okay, well I won't give them to you but I'll show you my favorite ones. 
linking up with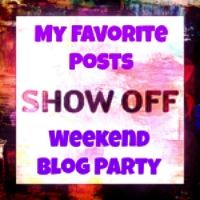 Related Posts via Categories