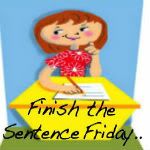 This week's sentence is "My favorite Christmas Tradition is.."
…enjoying Christmas through my son's eyes. Yes I know it;s not really tradition, but to me is another reason I love being a mom. You all know how difficult it was for me to become a mom. I spent so many days/nights crying scared that so many moments of my life would be childless. Now watching Dino open gifts on Christmas morning is just another joy of motherhood.Watching Dino light up when he sees Santa or watches a Christmas movie swells my heart with love.
The gift of Dino is the best EVERYDAY gift I ever got. He makes the holidays truly special and momentous.
~~~~~~~~~~~~~~~~~~~~~~~~~
The Christmas I was prego with Dino…before it all changed for Balboa.
Then Christmases meant more to me than I could ever explain
Each year he understands more and I look forward to another wonderful holiday and the moments I will cherish forever
Related Posts via Categories