I just finished reading…
GOODREADS SUMMARY: When twenty-eight-year-old Lexi Smart wakes up in a London hospital, she s in for a big surprise. Her teeth are perfect. Her body is toned. Her handbag is Vuitton. Having survived a car accident in a Mercedes no less Lexi has lost a big chunk of her memory, three years to be exact, and she s about to find out just how much things have changed.

Somehow Lexi went from a twenty-five-year-old working girl to a corporate big shot with a sleek new loft, a personal assistant, a carb-free diet, and a set of glamorous new friends. And who is this gorgeous husband who also happens to be a multimillionaire? With her mind still stuck three years in reverse, Lexi greets this brave new world determined to be the person she…well, seems to be. That is, until an adorably disheveled architect drops the biggest bombshell of all.

Suddenly Lexi is scrambling to catch her balance. Her new life, it turns out, comes complete with secrets, schemes, and intrigue. How on earth did all this happen? Will she ever remember? And what will happen when she does?
MY REVIEW: At first I was reluctant with this book. I was actually thinking about tossing it aside…but so glad I didn't.
First of all Lexie's mother was an horrible person, who had no sympathy or care for her daughters. I don't care how much she went through you don't treat your daughters that way. She was/is selfish and rude to not tell Lexie about all the missing parts of her life. No wonder Amy was acting the way she was.
Seriously John, you couldn't have informed her of all this before?????? Doh!
I bet her former company is kicking themselves for letting the carpets go…what dumb@sses.
Glad she made the decision she did (I won't spoil it for you) it was the PERFECT ending in my opinion. 
Goodreads Summary: I don't know how she does it!" is an oft-heard refrain about mothers today. Funnily enough, most moms agreethey have no idea how they get it done, or whether they even want the job. Trisha Ashworth and Amy Nobile spoke to mothers of every stripeworking, stay-at-home, part-timeand found a surprisingly similar trend in their interviews. After enthusing about her lucky life for twenty minutes, a mother would then break down and admit that her child's first word was "Shrek." As one mom put it, "Am I happy? The word that describes me best ischallenged." Fresh from the front lines of modern motherhood comes a book that uncovers the guilty secrets of moms today . . . in their own words. I Was a Really Good Mom Before I Had Kids diagnoses the craziness and offers real solutions, so that mothers can step out of the madness and learn to love motherhood as much as they love their kids.
My Review: very cute and similar to reading all the mom blogs I love. Motherhood is a special gift, but it's a darn hard job. Perfection does not exist, and if moms say they never complain and love being a mother 24/7 they are lying. We have all earned the right to complain about being mothers, because we are in the trenches of motherhood all the time. Complaining doesn't mean you don't love your children, it just means you are need to vent. 
~*~*~*~*~*~*~*~*~*~*~*~*~*~*~*~
Goodreads Summary: As a boy, Will Klein had a hero: his older brother, Ken. Then, on a warm suburban night in the Kleins' affluent New Jersey neighborhood, a young woman—a girl Will had once loved—was found brutally murdered in her family's basement. The prime suspect: Ken Klein. With the evidence against him overwhelming, Ken simply vanished. And when his shattered family never heard from Ken again, they were sure he was gone for good.

Now eleven years have passed. Will has found proof that Ken is alive. And this is just the first in a series of stunning revelations as Will is forced to confront startling truths about his brother, and even himself. As a violent mystery unwinds around him, Will knows he must press his search all the way to the end. Because the most powerful surprises are yet to come.
I fear I am in for a sick and twisted mind f&ck once again. I am loving it! 
 I'd love for you to connect with me on Goodreads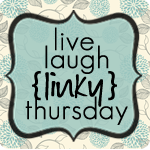 Related Posts via Categories