I just finished reading…
GOODREADS SUMMARY: As a boy, Will Klein had a hero: his older brother, Ken. Then, on a warm suburban night in the Kleins' affluent New Jersey neighborhood, a young woman—a girl Will had once loved—was found brutally murdered in her family's basement. The prime suspect: Ken Klein. With the evidence against him overwhelming, Ken simply vanished. And when his shattered family never heard from Ken again, they were sure he was gone for good. 

Now eleven years have passed. Will has found proof that Ken is alive. And this is just the first in a series of stunning revelations as Will is forced to confront startling truths about his brother, and even himself. As a violent mystery unwinds around him, Will knows he must press his search all the way to the end. Because the most powerful surprises are yet to come.
MY REVIEW: Another total mind f#ck by Harlan Coben…this one I kind of knew the ending as it got closer. How could you do that to the ones you love. WOW…poor Will to be kept in the dark about it all. 

Another must read…seriously that good. 
Goodreads Summary: After listening to her closest friends' latest travails in love, parenting, and careers, superstitious bride-to-be Nicole (Nic) believes she has the perfect recipe for everyone's happiness: a bridal shower "cake pull" in which each ribboned silver charm planted in her cake will bring its recipient the magical assistance she needs to change her destiny.  Melissa (Mel), still ringless after dating the same man for six years, deserves the engagement ring charm.  The red hot chili pepper would be perfect for Seema, who is in love with her best male friend Scott, but can't seem to make their relationship more than platonic.  And recently laid off journalist Nic wants the shovel, which symbolizes hard work, to help her get her career back on track.  Nic does everything she can to control who gets which silver keepsake – as well as the future it represents.  But when the charmed cake is mysteriously shifted from the place settings Nic arranged around it, no one gets the charm she chose for them. And when the other party guests' fortunes begin coming true, Mel, Seema, and Nic can't help but wonder…. Is the cake trying to tell them something?.
My Review: very cute book, I kind of new it was all going to end beautifully, but the ride there was fun and enjoyable. Great ending…going to start all over again.
~*~*~*~*~*~*~*~*~*~*~*~*~*~*~*~
Goodreads Summary: An extraordinarily beautiful Amish woman, a dangerous femme fatale, is the central figure in a story that reveals a dark side of Painters Mill and its seemingly perfect Amish world

A rainy night, an Amish father returning home with his three children, a speeding car hurtling toward them out of nowhere.

What at first seems like a tragic, but routine car accident  suddenly takes on a more sinister cast as evidence emerges that nothing about the crash is accidental.  But who would want to kill an Amish deacon and two of his children? He leaves behind a grieving widow and a young boy who clings to life in the intensive care wing of a hospital, unable to communicate.  He may be the only one who knows what happened that night.  Desperate to find out who killed her best friend's husband and why, Kate begins to suspect she is not looking for a reckless drunk, but instead is on the trail of a cold blooded killer amid the residents of Painter's Mill.  It is a search that takes her on a  chilling journey into the darkest reaches of the human heart and makes her question everything she has ever believed about the Amish culture into which she was born. 
I LOVED every book in this series and know this book is going to be just as sick and twisted. Always a great and captivating read. Can't wait to see how this ends.

 I'd love for you to connect with me on Goodreads
A few weeks ago I was looking for a way to replicate the bracelets my son made me in daycare. I asked around on the facebook and was directed to Etsy. I asked some vendors and found Tyo's Creations a shop on Etsy.
Alicia worked with me and was patient and understanding of my request. She emailed me numerous times to ensure I was happy with the progress of the bracelets. They even came in adorable boxes, which Dino has now claimed as his own.
How did Dino react to these replicated bracelets? He LOVED them and thanked me. He's such a cutie.
I think she did an amazing job.
LINKING UP WITH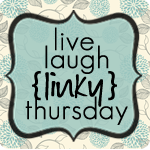 Related Posts via Categories