I just finished reading…
GOODREADS SUMMARY: An extraordinarily beautiful Amish woman, a dangerous femme fatale, is the central figure in Linda Castillo's Her Last Breath, a story that reveals a dark side of Painters Mill and its seemingly perfect Amish world. A rainy night, an Amish father returning home with his three children, a speeding car hurtling toward them out of nowhere.
What at first seems like a tragic, but routine car accident  suddenly takes on a more sinister cast as evidence emerges that nothing about the crash is accidental.  But who would want to kill an Amish deacon and two of his children? He leaves behind a grieving widow and a young boy who clings to life in the intensive care wing of a hospital, unable to communicate.  He may be the only one who knows what happened that night.  Desperate to find out who killed her best friend's husband and why, Kate begins to suspect she is not looking for a reckless drunk, but instead is on the trail of a cold blooded killer amid the residents of Painter's Mill.  It is a search that takes her on a  chilling journey into the darkest reaches of the human heart and makes her question everything she has ever believed about the Amish culture into which she was born. 
MY REVIEW: WOW…my guess was half right…I was NOT expecting that. I was totally fooled too. Goes to show you evil is evil…no exceptions to religion or home environment. I am so freaking out about the other development…the past ALWAYS catches up to you…no matter what.
NOW I'M READING
~*~*~*~*~*~*~*~*~*~*~*~*~*~*~*~
                                           

Goodreads Summary: 

Psychiatrist Nadine Lavoie has a true desire to help people put their demons at rest. But she has demons of her own ? some she can barely think about and some she can't even remember. Nadine's mother was a wildly unpredictable manic depressive. There are whole chunks of Nadine's life that are black holes. It takes all her willpower to tamp down her recurrent claustrophobia. And her daughter, Lisa, is a runaway who has been on the streets for seven years. When a new patient, Heather Simeon, is brought to the Psychiatric Intensive Care Unit after a suicide attempt, Nadine is assigned to work with her. As Nadine gently coaxes the story out of Heather, she learns of some troubling parallels to their lives. Digging deeper, Nadine is forced to confront her own history, and the damage that began when she and her brother were brought by their mother to a commune by a river on remote Vancouver Island. What happened to Nadine? Why was their family destroyed? And why does the name Aaron Quinn, the group's leader, bring complex feelings of terror to Nadine even today? As the dual stories unfold, Nadine finds herself drawn to uncover her own secrets and learn why you can sometimes leave the past, but you can never escape.
This sounds like it's going to be beyond captivating and scary…so excited
Goodreads Summary: 

From the unique perspective of David Sedaris comes a new collection of essays taking his listeners on a bizarre and stimulating world tour. From the perils of French dentistry to the eating habits of the Australian kookaburra, from the squat-style toilets of Beijing to the particular wilderness of a North Carolina Costco, we learn about the absurdity and delight of a curious traveler's experiences. Whether railing against the habits of litterers in the English countryside or marveling over a disembodied human arm in a taxidermist's shop, Sedaris takes us on side-splitting adventures that are not to be forgotten.
I started to read, but then just wasn't feeling it. Unfortunately our library has closed down until May 10th. They have been building a BIGGER, BETTER, AND BEAUTIFUL new library. So from now until then I am stuck with this book once I finish Always Watching. I'll let you know if my feelings change.
 I'd love for you to connect with me on Goodreads
LINKING UP WITH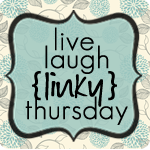 Related Posts via Categories