I'm switching the days I post I Just Finished Reading and Our Meal Plan. Since I now shop at Whole Foods on Wednesdays it's better to post on Thursdays. 
I just finished reading…
GOODREADS SUMMARY: Psychiatrist Nadine Lavoie has a true desire to help people put their demons at rest. But she has demons of her own ? some she can barely think about and some she can't even remember. Nadine's mother was a wildly unpredictable manic depressive. There are whole chunks of Nadine's life that are black holes. It takes all her willpower to tamp down her recurrent claustrophobia. And her daughter, Lisa, is a runaway who has been on the streets for seven years. When a new patient, Heather Simeon, is brought to the Psychiatric Intensive Care Unit after a suicide attempt, Nadine is assigned to work with her. As Nadine gently coaxes the story out of Heather, she learns of some troubling parallels to their lives. Digging deeper, Nadine is forced to confront her own history, and the damage that began when she and her brother were brought by their mother to a commune by a river on remote Vancouver Island. What happened to Nadine? Why was their family destroyed? And why does the name Aaron Quinn, the group's leader, bring complex feelings of terror to Nadine even today? As the dual stories unfold, Nadine finds herself drawn to uncover her own secrets and learn why you can sometimes leave the past, but you can never escape. 
MY REVIEW: WOW… Okay at first I was hoping this would pick up speed. It was slow moving and I thought Nadine would NEVER get the truth or save her daughter. Then POW…it all comes to a BIG EXPLOSION. WOW…A must read. GO NADINE!
If only her mom was strong enough or if her brother had opened up to her. She keeps being told that she pushes too much, but if it wasn't for that evil f*cker would have NEVER been brought down.
What a tragedy, but also a somewhat happy ending.  .  
NOW I'M READING
~*~*~*~*~*~*~*~*~*~*~*~*~*~*~*~
                                           

Going to give it another try…since I have no more books until Friday afternoon…sniffles.  That's right our NEW and UPDATED library is going to open on Friday…I NEED books and even spent two days listening to music (which made me angry) just to make the books last. 
 Goodreads Summary: 
From the unique perspective of David Sedaris comes a new collection of essays taking his listeners on a bizarre and stimulating world tour. From the perils of French dentistry to the eating habits of the Australian kookaburra, from the squat-style toilets of Beijing to the particular wilderness of a North Carolina Costco, we learn about the absurdity and delight of a curious traveler's experiences. Whether railing against the habits of litterers in the English countryside or marveling over a disembodied human arm in a taxidermist's shop, Sedaris takes us on side-splitting adventures that are not to be forgotten.
 I'd love for you to connect with me on Goodreads
LINKING UP WITH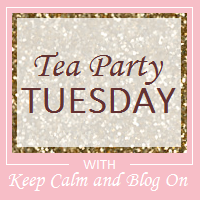 Related Posts via Categories