LINK UP YOUR BOOK REVIEWS
Want to co-host? Message me on Twitter.
What books have you finished reading? Loved it? Hated it? Going to read more by that author? Let us know by linking up below..

.
Yes, more changes. I'm hoping the new look attracts and encourages others to post their book reviews.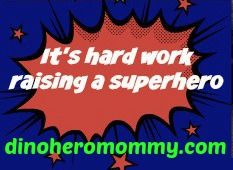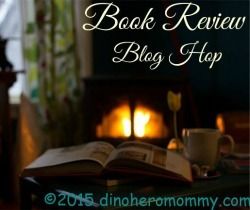 What else have I read and reviewed? Click HERE to see the full list. 

Karen
has
read 20 books toward her goal of 60 books.
~~~~~~~~~~~~~~~~~~~~~
~~~Just Finished Reading~~~
Goodreads Summary: Three Wishes
Lyn, Cat, and Gemma Kettle, beautiful thirty-three-year-old triplets, seem to attract attention everywhere they go. Whenever they're together, laughter, drama, and mayhem seem to follow. But apart, each is very much her own woman, dealing with her own share of ups and downs.
Lyn has organized her life into one big checklist, juggling the many balls of work, marriage, and motherhood with expert precision, but is she as together as her datebook would have her seem? Cat has just learned a startling secret about her marriage–can she bring another life into her very precarious world? And can free-spirited Gemma, who bolts every time a relationship hits the six-month mark, ever hope to find lasting love?
In this wise, witty, hilarious new novel, we follow the Kettle sisters through their thirty-third year, as they struggle to survive their divorced parents' dating each other, their technologically savvy grandmother, a cheating husband, champagne hangovers, and the fabulous, frustrating life of forever being part of a threesome. (less)
My Review 5 Stars 
WOW…a bunch of twists and turns…some I expected, others I didn't. While it's nice to read a book with a happy ending, it's great to read books with REAL endings. Not everything is perfect, life doesn't go the way you expect, sometimes you NEVER get that happy ending. Sometimes what is you get is WAY BETTER than what you every expected. A MUST READ.
LOVE LOVE LOVE the comments from people who witnessed this family in their outings…really gave an extra dimension to this book.  \
Highlight for spoilers (((((While Cat is a selfish b%tch, I felt for her. Going through infertility and suffering the loss of miscarriages changes who you are. Yes, you really do just want to stay in bed and never get up. There were days I prayed I would just sleep forever and never have to get up. It breaks my heart that she created a nursery thinking she would get Gemma's baby and now that dream is gone. has to see her sisters become moms and never get to experience it. Though she can do it on her own! She has the power. The future is bright for her, she WAS following Dan's dreams, now she can make her own…she is on her way to an awesome life. 
I hope Dan and the Angela mistakenly use super glue instead of lubrication, they have to go to the ER, it ends up on Youtube, and have irreversible damage!
I am so happy for Gemma, she came out of a secret abusive relationship, and finally found love. She's not the stupid one as her sisters paint her out to be. So glad she's with Charlie and they have a family. I hope she gets her four kids that her 14 year old self wanted. 
So happy Lynn is finally realizing what a wonderful life she has. So happy she's asking for help and living her life on her terms! ))))
Goodreads Summary: Die Again
Boston Detective Jane Rizzoli is on the case of a big game hunter found dead in his apartment, alone with the body of a beautiful white snow leopard he had recently been commissioned to procure and stuff for a high-profile museum in the area. Medical examiner Maura Isles connects the case to a number of seemingly unrelated deaths where the victims have all been found hanging upside down, the hallmark of a leopard's kill. Rizzoli follows the puzzling trail of clues all the way to Botswana, where she uncovers the unsolved mystery of a deadly camping safari four years prior. When she realizes the two cases are connected, Rizzoli must track down the sole survivor of the tragic trip to discover who—or what—is behind these gruesome deaths.
My Reviews 5 STARS
OMG…so glad to have gone back into Rizzoli and Isle's world….I so missed them. I pray that Tess Gerritsen will write another…I NEED MORE!
I was so wrong on all my theories…and the kicker is that there were two or three clues right in our faces, but like the detectives I missed it too! Love when a book truly has me stumped…such great writing.
A MUST READ!!!
Highlight for spoilers (((I really thought it was Richard, I thought he set up the whole thing to not only get rid of Millie but to fulfill a sick fantasy. Nope, I was WRONG. It was Elliot, well not the real Elliot. It was the big cat guy at the zoo! He met Elliot on the plane to Africa, befriended him, killed him and set up to kill everyone on the hunting trip.
Poor Millie survived the jungle, she thought she was running from Johnny and the whole time he REALLY was trying to save her. He loved her and she broke his heart. She spent all this time in fear of him and now she has to spend her life knowing if they walked off together he might have survived…talk about survivor's guilt.
I am so glad she got the closure she needed and is now the hero!
I hope Elliot shot Richard, but let him live to have the animals tear him apart…he was a jerk and a moron.))))
 ~~~Now I'm Reading~~~
Grace and Ted Chapman are widely regarded as the perfect literary power couple. Ted is a successful novelist and Grace, his wife of twenty years, is beautiful, stylish, carefree, and a wonderful homemaker. But what no one sees, what is churning under the surface, is Ted's rages. His mood swings. And the precarious house of cards that their lifestyle is built upon. When Ted's longtime assistant and mainstay leaves, the house of cards begins to crumble and Grace, with dark secrets in her past, is most vulnerable. She finds herself in need of help but with no one to turn to…until the perfect new assistant shows up out of the blue.  To the rescue comes Beth, a competent young woman who can handle Ted and has the calm efficiency to weather the storms that threaten to engulf the Chapman household. Soon, though, it's clear to Grace that Beth might be too good to be true. This new interloper might be the biggest threat of all, one that could cost Grace her marriage, her reputation, and even her sanity.  With everything at stake and no one to confide in, Grace must find a way to save herself before it is too late.
Oh Boy, talk about a twisted Lifetime movie…I can't wait. 
~~~~~~~~~~~~~~~~
LINK UP YOUR BOOK REVIEWS
RULES:
Please link directly to a post, not your blog.

Please post as many young adult or adult book reviews as you'd like.

Please visit at least two other book review posts…what better way to add to your 'to read' list?

All book posts that link up will be shared on Twitter, Facebook, and Pinterest! 
Loading InLinkz ...
 ~~~~~~~~~~~~~~~~~~~~~~~~~~~~~~~~~
Want to see who I'm linking up with…check out the full list HERE. Let me know if you want your button added.
Related Posts via Categories