All recipes and meals are made with organic, real food and/or NON-GMO products.

Broccoli, Beans, and Rice
Rice meals are a big hit with AJ, because it's versatile, hearty, and filling. The best part is they make great leftovers: quesadillas (shown below), add to soup, throw on nachos, mix into eggs for a great breakfast, or throw them in enchiladas.
What do you do with your leftover rice and beans dinner?
Ingredients:
~ organic broccoli (one head chopped into small pieces)
~ organic and NON-GMO canned kidney beans (1 can)
~ organic rice (1 cup dry)
~ organic butter and olive oil (amount depends on preference)
~ organic Italian seasoning (amount depends on preference)

Directions:

1. Boil rice according to directions, add butter, olive oil and seasoning for flavor.  (I buy it from the bulk section at Whole Foods and only get what I need for the week).
2. Then turn down heat and simmer rice, adding more seasoning and butter if you prefer.
3. Add 1/2 cup extra water and add canned (drained) beans and chopped broccoli
4. Mix all the ingredients and cover to continue simmering
5. Continue checking every ten minutes until all the water has been absorbed and rice is soft. Mix and fluff with fork. 
6. Remove from heat and serve 
Sprinkle cheese on top for extra flavor. 
LEFTOVERS: Quesadillas
Ingredients: 
~ organic tortillas (I used white tortillas, because whole wheat doesn't always agree with me)
~ shredded cheese of choice
~ leftover rice, beans, and veggies
Directions: 
1. Place tortilla on heated cast iron skillet
2. Layer shredded cheese, then the leftover rice, beans, and broccoli, then another layer of cheese
3. Top with another tortilla. 
4. After five minutes carefully flip over, the cheese will have melted all the ingredients into the tortilla. 
5. Remove from heat when cooked, slice into sections and serve. 
I can put anything in a quesadilla an AJ will eat it up. 
How do you get your kids to eat leftovers?
**~**~**~**~**~**~**~**~**~**~**~**~**~**

~**~**~**~**~**~**~**~**
Yes, buying organic/NON-GMO is expensive. Until there is a big change in food production and what consumers buy, healthy choices will always be more expensive. If you want to start small with organic…here are some great tips.
Products that participate in and are NON-GMO can be found

here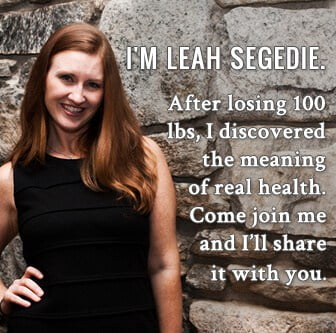 Want to see who I'm linking up with…check out my link party page

HERE
Related Posts via Categories