LINK UP YOUR BOOK REVIEWS
Want to be a guest host? Message me on Twitter.
What books have you finished reading? Loved it? Hated it? Going to read more by that author? Let us know by linking up below..

.
Yes, more changes. I'm hoping the new look attracts and encourages others to post their book reviews.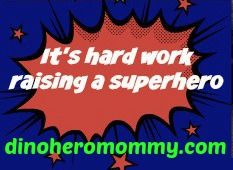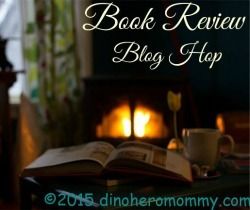 What else have I read and reviewed? Click HERE to see the full list. 

Karen
has
read 21 books toward her goal of 60 books.
~~~~~~~~~~~~~~~~~~~~~
~~~Just Finished Reading~~~
Goodreads Summary: Saving Grace
Grace and Ted Chapman are widely regarded as the perfect literary power couple. Ted is a successful novelist and Grace, his wife of twenty years, is beautiful, stylish, carefree, and a wonderful homemaker. But what no one sees, what is churning under the surface, is Ted's rages. His mood swings. And the precarious house of cards that their lifestyle is built upon. When Ted's longtime assistant and mainstay leaves, the house of cards begins to crumble and Grace, with dark secrets in her past, is most vulnerable. She finds herself in need of help but with no one to turn to…until the perfect new assistant shows up out of the blue.  To the rescue comes Beth, a competent young woman who can handle Ted and has the calm efficiency to weather the storms that threaten to engulf the Chapman household. Soon, though, it's clear to Grace that Beth might be too good to be true. This new interloper might be the biggest threat of all, one that could cost Grace her marriage, her reputation, and even her sanity.  With everything at stake and no one to confide in, Grace must find a way to save herself before it is too late.
My Review 3 Stars 
WTF? So Ted can have his rants and treat his wife like sh*t, but when she starts acting like anything but prefect he wants her to see a doctor. I know Beth was tricking him, but seriously Ted? You are an arrogant, ignorant, jerk! 
Grace, being perfect doesn't keep you safe or happy. Letting your husband treat you like crap behind closed doors doesn't make you perfect. Perhaps if she had a backbone and stood up to her damn husband then she would have time to do her things and time for herself. 
I had to keep fast forwarding the CD, some parts just dragged and I wanted it to end. While I was hoping for a "Happy Ending" I also wanted it over. While some parts were exciting, there were many parts that dragged. 
Has that ever happened to you? You wanted a book over and kept skipping pages just wishing it would end. 
Highlight for spoilers (((((Grace tries to go to Ted but he's so under Beth's spell, it's pathetic. He let Beth steal all their money. Eventually Beth leaves him to go on to the next victim. He begs Grace to take him back and you think she does….but she finally comes to her sense. Did you really think she wanted you back after you not only treated her like crap but put her through hell? WOOOOHOOOO Take that you f&cktard Ted.
Grace goes back to Patrick and they live a happy life.
Really sad that her own daughter didn't believe her. But Claire was clearly spoiled and thought her parents lived a perfect life. Glad that she finally came to her senses. 
Beth who is now Liz, moves on to her next victim…sickening. I would be blogging, Facebooking, and Tweeting away about Beth. I would want the world to know her face and what she did. Seriously, so one wants revenge or to make her pay? The mom before Grace, had her kids taken away…she's going to do the same to this new family. I want to cry as she says to the next mom, "I will be changing your life."))))
 ~~~Now I'm Reading~~~
Goodreads Summary: Crazy Love You

Falling in love can feel like a dream…or a living nightmare.
Darkness has a way of creeping up when Ian is with Priss. Even when they were kids, playing in the woods of their small Upstate New York town, he could feel it. Still, Priss was his best friend, his salvation from the bullies who called him "loser" and "fatboy"…and from his family's deadly secrets.
Now that they've both escaped to New York City, Ian no longer inhabits the tortured shell of his childhood. He is a talented and successful graphic novelist, and Priss…Priss is still trouble. The booze, the drugs, the sex—Ian is growing tired of late nights together trying to keep the past at bay. Especially now that he's met sweet, beautiful Megan, whose love makes him want to change for the better. But Priss doesn't like change. Change makes her angry. And when Priss is angry, terrible things begin to happen…
Lisa Unger never disappoints with her twisted books and endings…this will be good! I can't figure out if Priss is real, in his mind, or a ghost…so intriguing. 
~~~~~~~~~~~~~~~~


Karen @ Dinosaur Superhero Mommy
Facebook, Twitter, Pinterest, Goodreads, Google+, and Bloglovin.
LINK UP YOUR BOOK REVIEWS
RULES:
Please link directly to a post, not your blog and post as many young adult or adult book reviews as you'd like.

Please visit at least two other book review posts…what better way to add to your 'to read' list?


Follow your host and I'll follow back

If you do link up, please copy and paste my blog hop button on your site. You can find more blog hops and linky parties here, or you can add your own. 

All books added to this link will be shared on Pinterest, Facebook, Google+, and Twitter.
Loading InLinkz ...
 ~~~~~~~~~~~~~~~~~~~~~~~~~~~~~~~~~
Want to see who I'm linking up with…check out the full list HERE. Let me know if you want your button added.
Related Posts via Categories