LINK UP YOUR BOOK REVIEWS
Want to be a guest host? Message me on Twitter.
What books have you finished reading? Loved it? Hated it? Going to read more by that author? Let us know by linking up below..

.
Yes, more changes. I'm hoping the new look attracts and encourages others to post their book reviews.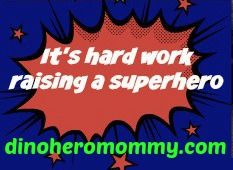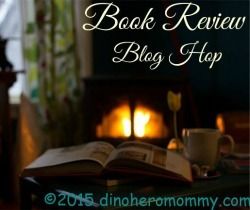 What else have I read and reviewed? Click HERE to see the full list. 

Karen
has
read 21 books toward her goal of 60 books.
~~~~~~~~~~~~~~~~~~~~~
~~~Just Finished Reading~~~
Goodreads Summary: Crazy Love You
Falling in love can feel like a dream…or a living nightmare.
Darkness has a way of creeping up when Ian is with Priss. Even when they were kids, playing in the woods of their small Upstate New York town, he could feel it. Still, Priss was his best friend, his salvation from the bullies who called him "loser" and "fatboy"…and from his family's deadly secrets.
Now that they've both escaped to New York City, Ian no longer inhabits the tortured shell of his childhood. He is a talented and successful graphic novelist, and Priss…Priss is still trouble. The booze, the drugs, the sex—Ian is growing tired of late nights together trying to keep the past at bay. Especially now that he's met sweet, beautiful Megan, whose love makes him want to change for the better. But Priss doesn't like change. Change makes her angry. And when Priss is angry, terrible things begin to happen…
My Review 3 Stars 
WOW, was not excepting half of that happen…had me really second guessing myself. Everything was being built up and slowly ending to a creepy and scary ending…then it just let me down. I was really expecting an ending that made me sick and looking over my shoulder, but nope. It all ended to sweet and perfect for me. Not that I don't want a sweet ending, it's just that it was unexpected after all that happened. 
Highlight for spoilers (((((Okay, so after all Priss was a ghost. She hooked onto Eon that she traveled with him. He did all those evil things, but it was her power and force making him do it. She actually changed his voice and face.
So now with Megan's love and support, they are rebuilding and living on the same land. They are fixing up the church to honor the miners who were killed and restoring the cemetery to pay proper tribute to Priss and the others. I kept thinking, "That's It???? They are all going to live together???? Priss's spirit in peace and Megan, Ion and baby live happily ever after…and that's it???? Seriously????
I think more could have been done…like Priss was battling with her evil mom. It would have been super creepy if Priss's mom haunted Ion's mom and made her kill Ellie and try to kill Ion. EVEN BETTER…if Megan started singing the same song (All the little flowers in the garden…) at the end that would have been totally freaky and creepy… Yes, creepy and scary, but cool. Just seems like all this was leading up to a messed up ending and then it all ended to sweet and perfect.))))
GOOD NEWS….I started a book club. I wanted to join a book club in my town, but no one seemed to want new members. So with some help from another person, we started a book club. We created a Facebook and have about fifteen members. I'm so excited, we are meeting one day the last week of June. I can't wait to talk about the book…What book??? You'll have to wait and see.
 ~~~Now I'm Reading~~~
Goodreads Summary: The Replacement Wife
Five years after his beloved wife's death, wealthy Quentin Chambers still hasn't returned to the church or his music ministry. Even his home is now devoid of music, and without his attention, Quentin's five children are getting out of control – until his mother stepsin and hires him a live-in nanny. Montana is pretty, compassionate, church-going, and even has a beautiful singing voice. The children take to her right away, and soon enough Quentin finds his heart opening to faith – and love – once more. But not everyone loves Montana….
A "friend" of Quentin's first wife, Chloe has been scheming to become the next Mrs. Chambers since the funeral. Chloe is convinced she's just one seduction away from a marriage proposal. Now she'll do whatever it takes to get rid of Montana – including blackmail, theft – and digging up a troublemaking man from Montana's past. But Chloe forgets she's got secrets of her own, and the tables may turn with a twist she never sees coming….
Immediately I'm drawn in and already rooting for Chloe to be gone! I want Madison to win, you can already feel the love and hope she is bringing back to the family. Those poor kids need Madison as their mom. Quentin needs stand up and kick Chloe to curb. Love Quentin's mom, Evelyn, she is knowledgeable and spiritual. 
~~~~~~~~~~~~~~~~


Karen @ Dinosaur Superhero Mommy
Facebook, Twitter, Pinterest, Goodreads, Google+, and Bloglovin.
LINK UP YOUR BOOK REVIEWS
RULES:
Please link directly to a post, not your blog and post as many young adult or adult book reviews as you'd like.

Please visit at least two other book review posts…what better way to add to your 'to read' list?


Follow your host and I'll follow back

If you do link up, please copy and paste my blog hop button on your site. You can find more blog hops and linky parties here, or you can add your own. 

All books added to this link will be shared on Pinterest, Facebook, Google+, and Twitter.
Loading InLinkz ...
 ~~~~~~~~~~~~~~~~~~~~~~~~~~~~~~~~~
Want to see who I'm linking up with…check out the full list HERE. Let me know if you want your button added.
Related Posts via Categories