LINK UP YOUR BOOK REVIEWS
Want to be a guest host? Message me on Twitter.
What books have you finished reading? Loved it? Hated it? Going to read more by that author? Let us know by linking up below..

.
Yes, more changes. I'm hoping the new look attracts and encourages others to post their book reviews.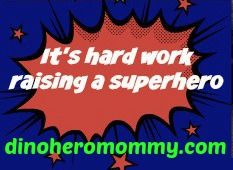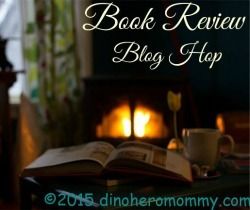 What else have I read and reviewed? Click HERE to see the full list. 

Karen
has
read 24 books toward her goal of 60 books.
~~~~~~~~~~~~~~~~~~~~~
~~~Just Finished Reading~~~
Goodreads Summary: The Replacement Wife
Five years after his beloved wife's death, wealthy Quentin Chambers still hasn't returned to the church or his music ministry. Even his home is now devoid of music, and without his attention, Quentin's five children are getting out of control – until his mother stepsin and hires him a live-in nanny. Montana is pretty, compassionate, church-going, and even has a beautiful singing voice. The children take to her right away, and soon enough Quentin finds his heart opening to faith – and love – once more. But not everyone loves Montana….
A "friend" of Quentin's first wife, Chloe has been scheming to become the next Mrs. Chambers since the funeral. Chloe is convinced she's just one seduction away from a marriage proposal. Now she'll do whatever it takes to get rid of Montana – including blackmail, theft – and digging up a troublemaking man from Montana's past. But Chloe forgets she's got secrets of her own, and the tables may turn with a twist she never sees coming….
My Review- 5 Stars
This book is different from what I'm used to reading, but what a wonderful, uplifting, spiritual book. Really had me rooting for Quentin to find his faith again and let love back in his heart.  Really had me rooting for Montana to help the family heal and help those lost kids. 
Wanted Chloe gone for good…the no good, dirty, wh*re. Was hoping the whole would find out about her. 
Highlight for spoilers (((((Chloe is a no good, dirty user. I really don't believe she was upset about not getting married or Quentin not loving her. She really only wanted the money…that's all she ever wanted. I can't believe Quentin just let her have that money. I would have given her a few million at most because she lied from the beginning. She was NOT in it for anything but the money. She was eager to send the kids off and not give a damn about anyone but herself. 
I wish we could have had an excerpt from Chloe when she finds out Quentin proposed to Montana. I know I'm mean, but seriously there's a difference between love and lust.   
So glad his kids are finally getting their dad back in their lives. They were suffering for five years, they needed his guidance and love. 
Estelle knew from the begging what Quentin needed!))))
 ~~~Now I'm Reading~~~
Goodreads Summary: People of the Book (Our Book Club Book)
In 1996, Hanna Heath, an Australian rare-book expert, is offered the job of a lifetime: analysis and conservation of the famed Sarajevo Haggadah, which has been rescued from Serb shelling during the Bosnian war. Priceless and beautiful, the book is one of the earliest Jewish volumes ever to be illuminated with images. When Hanna, a caustic loner with a passion for her work, discovers a series of tiny artifacts in its ancient binding – an insect wing fragment, wine stains, salt crystals, a white hair – she begins to unlock the book's mysteries. The reader is ushered into an exquisitely detailed and atmospheric past, tracing the book's journey from its salvation back to its creation.
In Bosnia during World War II, a Muslim risks his life to protect it from the Nazis. In the hedonistic salons of fin-de-siècle Vienna, the book becomes a pawn in the struggle against the city's rising anti-Semitism. In inquisition-era Venice, a Catholic priest saves it from burning. In Barcelona in 1492, the scribe who wrote the text sees his family destroyed by the agonies of enforced exile. And in Seville in 1480, the reason for the Haggadah's extraordinary illuminations is finally disclosed. Hanna's investigation unexpectedly plunges her into the intrigues of fine art forgers and ultra-nationalist fanatics. Her experiences will test her belief in herself and the man she has come to love.
Inspired by a true story, People of the Book is at once a novel of sweeping historical grandeur and intimate emotional intensity, an ambitious, electrifying work by an acclaimed and beloved author.
Can't wait to discuss this with the group. Yes, we started a book club in town and this is our first book! I'm so excited. 
Goodreads Summary: Precious Thing 
Some friendships fizzle out. Rachel and Clara promised theirs would last forever.
They met in high school when Rachel was the shy, awkward new girl and Clara was the friend everyone wanted. Instantly, they fell under each other's spell, and nothing would be the same again. Now they are in their late twenties, and Rachel has the television career, the apartment, and the boyfriend, while Clara's life is spiraling out of control. Despite everything, they remain inextricably bound. Then Rachel's news editor assigns her to cover a police press conference, and she is shocked when she arrives to learn that the subject is Clara, who has been reported missing. Is it an abduction, a suicide, or something else altogether?
Imagine discovering something about your oldest friend that forces you to question everything you've shared together. The truth is always there. But only if you choose to see it.
In Colette McBeth's mesmerizing debut, the story of a friendship and a missing person investigation are expertly wound tighter and tighter from the opening lines until the final, stunning conclusion.
This is so twisted and insane…I'm loving it. I keep changing my theories about who Clara really is and why she did this. Or is Rachel just losing her mind? LOVING THIS
~~~~~~~~~~~~~~~~


Karen @ Dinosaur Superhero Mommy
Facebook, Twitter, Pinterest, Goodreads, Google+, and Bloglovin.
LINK UP YOUR BOOK REVIEWS
RULES:
Please link directly to a post, not your blog and post as many young adult or adult book reviews as you'd like.

Please visit at least two other book review posts…what better way to add to your 'to read' list?


Follow your host and I'll follow back

If you do link up, please copy and paste my blog hop button on your site. You can find more blog hops and linky parties here, or you can add your own. 

All books added to this link will be shared on Pinterest, Facebook, Google+, and Twitter.
Loading InLinkz ...
 ~~~~~~~~~~~~~~~~~~~~~~~~~~~~~~~~~
Want to see who I'm linking up with…check out the full list HERE. Let me know if you want your button added.
Related Posts via Categories