LINK UP YOUR BOOK REVIEWS
Want to be a guest host? Message me on Twitter.
What books have you finished reading? Loved it? Hated it? Going to read more by that author? Let us know by linking up below..

.
Yes, more changes. I'm hoping the new look attracts and encourages others to post their book reviews.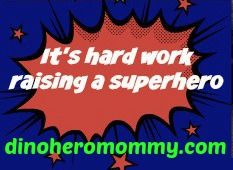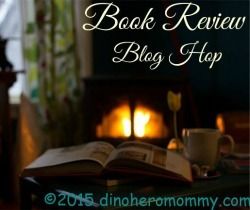 What else have I read and reviewed? Click HERE to see the full list. 

Karen
has
read 26 books toward her goal of 60 books.
~~~~~~~~~~~~~~~~~~~~~
~~~Just Finished Reading~~~
Goodreads Summary: Precious Thing (library CD rental)
I know her inside out. I know what she's thinking, I know what she wants. So I can't give up on her, she knows I never will.
Some friendships fizzle out. Rachel and Clara promised theirs would last forever.
They met in high school when Rachel was the shy, awkward new girl and Clara was the friend everyone wanted. Instantly, they fell under each other's spell, and nothing would be the same again. Now they are in their late twenties, and Rachel has the television career, the apartment, and the boyfriend, while Clara's life is spiraling out of control. Despite everything, they remain inextricably bound. Then Rachel's news editor assigns her to cover a police press conference, and she is shocked when she arrives to learn that the subject is Clara, who has been reported missing. Is it an abduction, a suicide, or something else altogether?
Imagine discovering something about your oldest friend that forces you to question everything you've shared together. The truth is always there. But only if you choose to see it.
In Colette McBeth's mesmerizing debut, the story of a friendship and a missing person investigation are expertly wound tighter and tighter from the opening lines until the final, stunning conclusion.
My Review – 5 Stars 
WHOA…did not see that coming. I had correctly guessed why there were so close, but never thought it would end the way it did. WOW…had me second guessing myself quite a few times. What a an awesome and twisted ending!!!! 
Highlight for spoilers… (((OMG, so we are given Rachel's point of view the whole time in a letter to Clara. The whole time we are being made to believe Clara is crazy, trying to steal Rachel's mom away, and she is getting everyone who picked on Rachel to team up and stalk her.
Well, nope, sorry just tricking you. It's really Rachel that's totally fucked up in every way possible. She's been messing with Clara since they met, she's been playing everyone around to think she's innocent and Clara's crazy. The letter, in all it's sick and twisted horror, blames it all on Clara and basically asks her to kill herself-which she does. Now you question if Rachel was tormenting her mom and drove her to drink, terrified her aunt, and killed Lucy at summer camp.)))
 ~~~Now I'm Reading~~~
Goodreads Summary: The Matchmaker (audible book)
Dabney Kimball Beech, the 48-year-old fifth generation Nantucketer, has had a lifelong gift of matchmaking (52 couples still together to her credit). But when Dabney discovers she is dying of pancreatic cancer, she sets out to find matches for a few people very close to home: her husband, celebrated economist John Boxmiller Beech; her lover journalist Clendenin Hughes; and her daughter, Agnes, who is engaged to be married to the wrong man.
As time slips away from Dabney, she is determined to find matches for those she loves most – but at what cost to her own relationships? THE MATCHMAKER is the heartbreaking new novel from Elin Hilderbrand about losing and finding love, even as you're running out of time. 
The beginning draws you in then it just drags…Dabney, her current husband, and her former lover are all self-absorbed and selfish. I would move to another book, but I LOVE hearing from the couples she matched up and NEED to find out what happens to her daughter Agnes and her abusive fiance.
~~~~~~~~~~~~~~~~


Karen @ Dinosaur Superhero Mommy
Facebook, Twitter, Pinterest, Goodreads, Google+, and Bloglovin.
LINK UP YOUR BOOK REVIEWS
RULES:
Please link directly to a post, not your blog and post as many young adult or adult book reviews as you'd like.

Please visit at least two other book review posts…what better way to add to your 'to read' list?


Follow your host and I'll follow back

If you do link up, please copy and paste my blog hop button on your site. You can find more blog hops and linky parties here, or you can add your own. 

All books added to this link will be shared on Pinterest, Facebook, Google+, and Twitter.
Loading InLinkz ...
 ~~~~~~~~~~~~~~~~~~~~~~~~~~~~~~~~~
Want to see who I'm linking up with…check out the full list HERE. Let me know if you want your button added.
Related Posts via Categories