LINK UP YOUR BOOK REVIEWS
Want to be a guest host? Message me on Twitter.
What books have you finished reading? Loved it? Hated it? Going to read more by that author? Let us know by linking up below..

.
Yes, more changes. I'm hoping the new look attracts and encourages others to post their book reviews.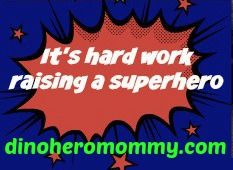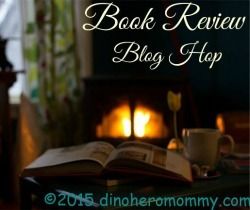 What else have I read and reviewed? Click HERE to see the full list. 

Karen
has
read 28 books toward her goal of 60 books.
~~~~~~~~~~~~~~~~~~~~~
~~~Just Finished Reading~~~
Goodreads Summary: The Matchmaker (Audible Book)
Dabney Kimball Beech, the 48-year-old fifth generation Nantucketer, has had a lifelong gift of matchmaking (52 couples still together to her credit). But when Dabney discovers she is dying of pancreatic cancer, she sets out to find matches for a few people very close to home: her husband, celebrated economist John Boxmiller Beech; her lover journalist Clendenin Hughes; and her daughter, Agnes, who is engaged to be married to the wrong man.
As time slips away from Dabney, she is determined to find matches for those she loves most – but at what cost to her own relationships? THE MATCHMAKER is the heartbreaking new novel from Elin Hilderbrand about losing and finding love, even as you're running out of time.
My Review – 3 Stars 
I found the characters Dabeny, Box, and Clan all selfish and self-absorbed. For long they all annoyed me and I wanted to stop reading. I held on because I needed to know what would happen to her daughter, Agnes. They all held onto their lies and and thoughts instead of just speaking the truth. So many times I groaned in frustration because they kept holding back the truth. I couldn't relate to any of them. The only reason I kept reading was to see if the daughter, Agnes, who is in an abusive relationship would ever get free from CJ.
Then I got closer to the end I am so glad I stayed with it…I realized that Dabney needed to stay on her island, she was the heart and soul of her town, she held it all in for her daughter and her sanity. She always gave of herself to help others. But she was also stupid, living in fear kept her from her biggest happiness.
Highlight for spoilers… (((I still don't like Box the most, because he fell for CJ's charm and didn't realize what he was doing to Agnes. Dabney finally told Box the truth, after she found out she was sick. It took him some time to realize he was just eager to have a wife and deep down inside knew she never would love him the way he loved her. 
Clen was so stupid the first time he left. Was his job and the loss he suffered really worth it leaving behind his perfect match and daughter? Now he's off again to Singapore? He promises to visit Agnes every August…but that's just bullshit. He needs to stay on the island, spending time with his daughter, and future grand kids. That part of the ending just annoyed me.)))
 ~~~Now I'm Reading~~~
Goodreads Summary: Killer Instinct (CD Library Rental)
Jason Steadman is a thirty-year-old sales executive living in Boston and working for a electronics giant, a competitor to Sony and Panasonic. He's a witty, charismatic guy who's well liked at the office, but he lacks the "killer instinct" necessary to move up the corporate ladder. To the chagrin of his ambitious wife, it looks as if his career has hit a ceiling. Jason's been sidelined.
But all that will change one evening when Jason meets Kurt Semko, a former Special Forces officer just back from Iraq. Looking for a decent pitcher for the company softball team, Jason gets Kurt, who was once drafted by the majors, a job in Corporate Security. Soon, good things start to happen for Jason – and bad things start to happen to Jason's rivals. His career suddenly takes off. He's an overnight success
Only too late does Jason discover that his friend Kurt has been secretly paving his path to the top by the most "efficient" – and ruthless – means available. After all, Kurt says, "Business is war, right?"
But when Jason tries to put a stop to it, he finds that his new best friend has become the most dangerous enemy imaginable. And now it's far more than just his career that lies in the balance.
A riveting tale of ambition, intrigue, and the price of success, Killer Instinct is Joseph Finder at his best.
This is going to be darn good!!!!
~~~~~~~~~~~~~~~~


Karen @ Dinosaur Superhero Mommy
Facebook, Twitter, Pinterest, Goodreads, Google+, and Bloglovin.
LINK UP YOUR BOOK REVIEWS
RULES:
Please link directly to a post, not your blog and post as many young adult or adult book reviews as you'd like.

Please visit at least two other book review posts…what better way to add to your 'to read' list?


Follow your host and I'll follow back

If you do link up, please copy and paste my blog hop button on your site. You can find more blog hops and linky parties here, or you can add your own. 

All books added to this link will be shared on Pinterest, Facebook, Google+, and Twitter.
Loading InLinkz ...
 ~~~~~~~~~~~~~~~~~~~~~~~~~~~~~~~~~
Want to see who I'm linking up with…check out the full list HERE. Let me know if you want your button added.
Related Posts via Categories