LINK UP YOUR BOOK REVIEWS
Want to be a guest host? Message me on Twitter.
What books have you finished reading? Loved it? Hated it? Going to read more by that author? Let us know by linking up below..

.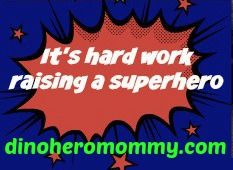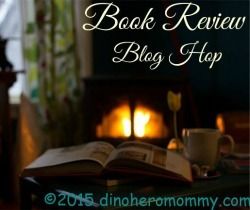 What else have I read and reviewed? Click HERE to see the full list. 

Karen
has
read 28 books toward her goal of 60 books.
~~~~~~~~~~~~~~~~~~~~~
~~~Just Finished Reading~~~
Goodreads Summary: Killer Instinct (Library CD)
Jason Steadman is a thirty-year-old sales executive living in Boston and working for a electronics giant, a competitor to Sony and Panasonic. He's a witty, charismatic guy who's well liked at the office, but he lacks the "killer instinct" necessary to move up the corporate ladder. To the chagrin of his ambitious wife, it looks as if his career has hit a ceiling. Jason's been sidelined.
But all that will change one evening when Jason meets Kurt Semko, a former Special Forces officer just back from Iraq. Looking for a decent pitcher for the company softball team, Jason gets Kurt, who was once drafted by the majors, a job in Corporate Security. Soon, good things start to happen for Jason – and bad things start to happen to Jason's rivals. His career suddenly takes off. He's an overnight success
Only too late does Jason discover that his friend Kurt has been secretly paving his path to the top by the most "efficient" – and ruthless – means available. After all, Kurt says, "Business is war, right?"
But when Jason tries to put a stop to it, he finds that his new best friend has become the most dangerous enemy imaginable. And now it's far more than just his career that lies in the balance.
A riveting tale of ambition, intrigue, and the price of success, Killer Instinct is Joseph Finder at his best.
My Review – 5 Stars
WHOA! Too often I read books about female psychos or stalkers, so to read one with men in the roles is a nice change. It all starts out so innocently, but then takes a horrible turn for the worse. How do you make friends when that person could be a flipping psycho in disguise. 
Highlight for spoilers… (((Jason tries a variety of things to get Kurt to stop and even tries to get him fired and arrested. Kurt is beyond devious and twisted, he sets Jason up to believe the police are helping him and in reality it's all just a rouse. Kurt's old army buddy is the other "officer" and they try to kill Jason. In the end, Jason outwits Kurt by planting his own bomb in a briefcase. Kurt has one second of realization before he's blown to bits. 
At the same time, Jason uses his new found skills to go to the top of the company, but unlike his previous douche bag bosses, he's different, he's got the killer instinct, but a kind outside facade. )))
 ~~~Now I'm Reading~~~
Goodreads Summary: Girl on the Train (Book Club Book  AND Audible book)
Rachel takes the same commuter train every morning. Every day she rattles down the track, flashes past a stretch of cozy suburban homes, and stops at the signal that allows her to daily watch the same couple breakfasting on their deck. She's even started to feel like she knows them. "Jess and Jason," she calls them. Their life—as she sees it—is perfect. Not unlike the life she recently lost.
And then she sees something shocking. It's only a minute until the train moves on, but it's enough. Now everything's changed. Unable to keep it to herself, Rachel offers what she knows to the police, and becomes inextricably entwined in what happens next, as well as in the lives of everyone involved. Has she done more harm than good?
A compulsively readable, emotionally immersive, Hitchcockian thriller that draws comparisons to Gone Girl, The Silent Wife, or Before I Go to Sleep, this is an electrifying debut embraced by readers across markets and categories.
I have two suspects…though I'm basing it on the ones that are the last suspects you would think…but there are some small clues. 
~~~~~~~~~~~~~~~~


Karen @ Dinosaur Superhero Mommy
Facebook, Twitter, Pinterest, Goodreads, Google+, and Bloglovin.
LINK UP YOUR BOOK REVIEWS
RULES:
Please link directly to a post, not your blog and post as many young adult or adult book reviews as you'd like.

Please visit at least two other book review posts…what better way to add to your 'to read' list?


Follow your host and I'll follow back

If you do link up, please copy and paste my blog hop button on your site. You can find more blog hops and linky parties here, or you can add your own. 

All books added to this link will be shared on Pinterest, Facebook, Google+, and Twitter.
Loading InLinkz ...
 ~~~~~~~~~~~~~~~~~~~~~~~~~~~~~~~~~
Want to see who I'm linking up with…check out the full list HERE. Let me know if you want your button added.
Related Posts via Categories