LINK UP YOUR BOOK REVIEWS
Want to be a guest host? Message me on Twitter.
What books have you finished reading? Loved it? Hated it? Going to read more by that author? Let us know by linking up below..

.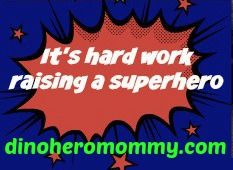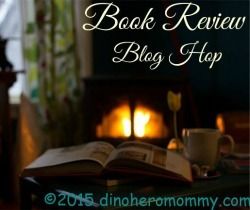 What else have I read and reviewed? Click HERE to see the full list. 

Karen
has
read 29 books toward her goal of 60 books.
~~~~~~~~~~~~~~~~~~~~~
~~~Just Finished Reading~~~
Goodreads Summary: The Girl on the Train (Audible and Book Club book)
Rachel takes the same commuter train every morning. Every day she rattles down the track, flashes past a stretch of cozy suburban homes, and stops at the signal that allows her to daily watch the same couple breakfasting on their deck. She's even started to feel like she knows them. "Jess and Jason," she calls them. Their life—as she sees it—is perfect. Not unlike the life she recently lost.
And then she sees something shocking. It's only a minute until the train moves on, but it's enough. Now everything's changed. Unable to keep it to herself, Rachel offers what she knows to the police, and becomes inextricably entwined in what happens next, as well as in the lives of everyone involved. Has she done more harm than good?
A compulsively readable, emotionally immersive, Hitchcockian thriller that draws comparisons to Gone Girl, The Silent Wife, or Before I Go to Sleep, this is an electrifying debut embraced by readers across markets and categories.
My Review – 5 Stars
WHOA…I KNEW IT…I KNEW IT!!!!! I started off with two suspects, then the hints I got pushed me in the right direction. I knew who it was…I guess reading
all those twisted books by Harlan Coben, Lisa Unger, and Tess Gerrtisen has
paid off.
I felt so bad for Rachel…she really got the worst out of life…
There were a few twists in there that made my guess even more obvious. Such an amazing read and I was screaming and shouting at the end.
Highlight for spoilers… (((Tom, Rachel's ex was the other guy having an affair with Megan. He turned out to be a HUGE psychopath. He played mind games and terrorized with Rachel during their marriage and drove her to drink. He made her and others think it was her fault the marriage ended. He was starting his torture and abuse with Anna, but I felt no sympathy for Anna. She deserved a shitty life, she wanted to cheat, she didn't care about anyone but herself.  
I felt so bad for Rachel, her life was destroyed…but at least now she is getting right back on track and has a chance to start over. )))
 ~~~Now I'm Reading~~~
Goodreads Summary: Girl on the Train (Book Club Book  AND Audible book)
 Julia Valenciano is a young, ambitious Miami prosecutor. Assigned to a hectic trial division with an ornery judge, just getting through the day can be a challenge. When Julia is asked to second chair a case that could very well make or break her career, she doesn't hesitate to jump on board. The defendant: a successful Miami surgeon. The victims: his own wife and small children. The plea: Not Guilty By Reason of Insanity.
The perfect father. The perfect husband. Dr. David Marquette seemingly just snapped one night. Or did he? His defense team claims paranoid delusions caused by schizophrenia drove him to slaughter his entire family.
But the state suspects that Marquette's insanity defense is being fabricated to disguise murders that were cold-blooded and calculated. And the evidence appears to be mounting that Marquette may be responsible for other unsolved murders around the state as well—murders that bear the frightening signature of a serial killer.
It's Julia's first murder trial and her first insanity defense, and the stakes are incredibly high. If convicted, Marquette faces the ultimate penalty—death. If found insane, he could walk free. To bring a killer to justice, Julia will have to journey into the mind of madness herself. For her, the trial of Dr. David Marquette will mean more than just disarming a legal defense; it will take her on a personal journey back into her own past—a past she has struggled for fifteen years to forget. And it will bring her face to face with a future that is so frightening, she's not sure she ever wants to see it.
This is going to be a difficult, but captivating read. 
Not sure what to read next???? Click HERE to see all the books
I have read
~~~~~~~~~~~~~~~~


Karen @ Dinosaur Superhero Mommy
Facebook, Twitter, Pinterest, Goodreads, Google+, and Bloglovin.
LINK UP YOUR BOOK REVIEWS
RULES:
Please link directly to a post, not your blog and post as many young adult or adult book reviews as you'd like.

Please visit at least two other book review posts…what better way to add to your 'to read' list?


Follow your host and I'll follow back

If you do link up, please copy and paste my blog hop button on your site. You can find more blog hops and linky parties here, or you can add your own. 

All books added to this link will be shared on Pinterest, Facebook, Google+, and Twitter.
Loading InLinkz ...
 ~~~~~~~~~~~~~~~~~~~~~~~~~~~~~~~~~
Related Posts via Categories