LINK UP YOUR BOOK REVIEWS
Want to be a guest host? Message me on Twitter.
What books have you finished reading? Loved it? Hated it? Going to read more by that author? Let us know by linking up below..

.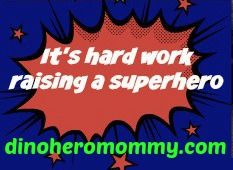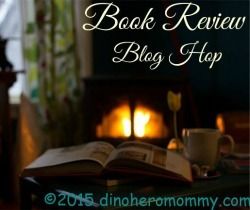 Please follow your host and co-hosts and they will follow back. 
~~HOST~~
~~~~~~~~~~~~~~~~~~~~~~~~~~~~
???Not sure what to read next???

Karen
has
read 33 books toward her goal of 60 books.
~~~Just Finished Reading~~~
    
Goodreads Summary: Summer Secrets (Audible book)
When a shocking family secret is revealed, twenty-something journalist Cat Coombs finds herself falling into a dark spiral. Wild, glamorous nights out in London and raging hangovers the next day become her norm, leading to a terrible mistake one night while visiting family in America, on the island of Nantucket. It's a mistake for which she can't forgive herself. When she returns home, she confronts the unavoidable reality of her life and knows it's time to grow up. But she doesn't know if she'll ever be able to earn the forgiveness of the people she hurt.
As the years pass, Cat grows into her forties, a struggling single mother, coping with a new-found sobriety and determined to finally make amends. Traveling back to her past, to the family she left behind on Nantucket all those years ago, she may be able to earn their forgiveness, but in doing so she may risk losing the very people she loves the most.
Told with Jane Green's keen eye for detailing the emotional landscape of the heart, Summer Secrets is at once a compelling drama and a beautifully rendered portrait of relationships, betrayals, and forgiveness; about accepting the things we cannot change, finding the courage to change the things we can, and being strong enough to weather the storms.
My Review – 3 Stars
It took me some time to get used to the switching back and forth between characters and time…but soon it all makes sense. One secret destroys so much, creates so much pain, and create more lives. 
At one point I was questioning how it was all going to come together, then it makes sense. Both times situations on Nantucket caused pain, but then we return to the place it all happened. How will it all end? Well you have to read to find out! The story really pulls you in and makes you root for Cat, makes you root for love and family.  
The only reason I gave it 3 stars was because the ending left us guessing what would happen. I feel after all those details, emotion, and building it up and to leave us THERE makes no sense. Almost like she was at her deadline and rushed to finish writing to get it printed. It left me with more questions than answers. I think after a book filled with tons of details deserves somewhat of an ending or look into how the characters will end up. 
Highlight for spoilers… (((
First the mom goes to Nantucket, to take a break from her loveless, lonely, and terrible marriage, in order to help her aunt. She meets a neighbor, Brooks. She has an affair with him and gets pregnant.  But she goes back, never telling him about the baby. She goes back to her evil husband. Her daughter, Cat, has a terrible life…and eventually becomes an alcoholic
After the dad dies, the identify of her real father is revealed. She travels to Nantucket to meet him, her two half-sisters. Brooks is also a drunk, Julie is an enabler, and the Ellie doesn't want to meet her. Cat winds up getting drunk with Julie's boyfriend and has drunk sex. Brooks politely makes her leave, saying his drinking has done enough damage, he can't have her do the same.
Cat returns to London, marries her longtime boyfriend and has a child. For years she stays sober, but then stress of motherhood makes her drink and she goes back into pain of alcoholism. He divorces her and she finally becomes sober.
Part of her amends is going to Nantucket once again to ask Julie and Ellie for forgiveness, but Brooks has passed years ago. Julie forgives her and loves her. Ellie is another story.  But Julie is a liar and hits on and kisses her ex husband to get back at her. Julie is just a drunk like her dad and a horrible person. Ellie forgives her and has a long distance sister-relationship with her. In the end it is implied that she gets back with her ex-husband, but we only can guess…after all those details and story and we don't know, don't have an epilogue….so not right.  The ending was a HUGE letdown.

)

))
 ~~~Now I'm Reading~~~
Goodreads Summary: Beautiful Ruins BOOK CLUB BOOK (Book on Audible)
The story begins in 1962. On a rocky patch of the sun-drenched Italian coastline, a young innkeeper, chest-deep in daydreams, looks out over the incandescent waters of the Ligurian Sea and spies an apparition: a tall, thin woman, a vision in white, approaching him on a boat. She is an actress, he soon learns, an American starlet, and she is dying.
And the story begins again today, half a world away, when an elderly Italian man shows up on a movie studio's back lot—searching for the mysterious woman he last saw at his hotel decades earlier.
What unfolds is a dazzling, yet deeply human, roller coaster of a novel, spanning fifty years and nearly as many lives. From the lavish set of Cleopatra to the shabby revelry of the Edinburgh Fringe Festival, Walter introduces us to the tangled lives of a dozen unforgettable characters: the starstruck Italian innkeeper and his long-lost love; the heroically preserved producer who once brought them together and his idealistic young assistant; the army veteran turned fledgling novelist and the rakish Richard Burton himself, whose appetites set the whole story in motion—along with the husbands and wives, lovers and dreamers, superstars and losers, who populate their world in the decades that follow. Gloriously inventive, constantly surprising, Beautiful Ruins is a story of flawed yet fascinating people, navigating the rocky shores of their lives while clinging to their improbable dreams.
I've had this on my To Read list for a while, so having it as our book club read was perfect. A great beginning, can't wait to see how it all unravels.  
~~~~~~~~~~~~~~~~
LINK UP YOUR BOOK REVIEWS
RULES:
Please link directly to a post, not your blog and post as many young adult or adult book reviews as you'd like.

Please visit at least two other book review posts…what better way to add to your 'to read' list?


Follow your host and I'll follow back

If you do link up, please copy and paste my blog hop button on your site. You can find more blog hops and linky parties here, or you can add your own. 

All books added to this link will be shared on Pinterest, Facebook, Google+, and Twitter.
Loading InLinkz ...
 ~~~~~~~~~~~~~~~~~~~~~~~~~~~~~~~~~
Want to see who I'm linking up with…check out the full list HERE. Let me know if you want your button added.
Related Posts via Categories