LINK UP YOUR BOOK REVIEWS
Want to be a guest host? Message me on Twitter.
What books have you finished reading? Loved it? Hated it? Going to read more by that author? Let us know by linking up below..

.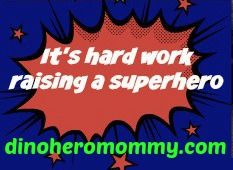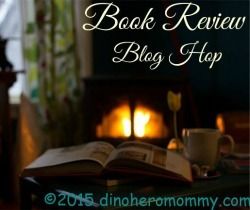 Please follow your host and co-hosts and they will follow back. 
~~HOST~~
~~~~~~~~~~~~~~~~~~~~~~~~~~~~
???Not sure what to read next???

Karen
has
read 35 books toward her goal of 60 books.
~~~STILL Reading~~~
 
Goodreads Summary: Anybody Out There? (Library CD Rental)
Marian Keyes has introduced readers to the lives, loves, and foibles of the five Walsh sisters. In this funny, heartbreaking, and triumphant new tale set in the Big Apple, it's Anna's turn in the spotlight.
Life is perfect for Anna Walsh. She has the "Best Job in the World" as a PR exec for a top-selling urban beauty brand, a lovely apartment in New York, and a perfect husband — the love of her life, Aidan Maddox. Until the morning she wakes up in her mammy's living room in Dublin with her face in stitches, a dislocated knee, and completely smashed-up hands — and no memory of how she got there. While her mammy plays nursemaid, Anna tries to get better and keeps wondering why Aidan won't return her phone calls or emails.
Recuperating from her injuries, a mystified Anna returns to Manhattan. Slowly beginning to remember what happened, she sets off on a search to find Aidan — a hilarious quest involving lilies (she can't stop smelling them), psychics, mediums, and anyone there who can promise her a reunion with her beloved…
Written in her classic style, marrying the darker parts of life with humor and wit, Anybody Out There? is Marian Keyes' best novel to date, wonderfully charming look at love here and ever after.
STILL READING IT!!!! There are 13 CDs and despite all my traveling between schools, I still have not finished it. I could fast forward, but I am so captivated by this book. It's pretty obvious what happened to her husband, but finding out how, overcoming the grief, and now her journey to connect with him and start over is so amazing. I am loving every minute and can't wait to see how it all ends. 
LINK UP YOUR BOOK REVIEWS
RULES:
Please link directly to a post, not your blog and post as many young adult or adult book reviews as you'd like.

Please visit at least two other book review posts…what better way to add to your 'to read' list?


Follow your host and I'll follow back

If you do link up, please copy and paste my blog hop button on your site. You can find more blog hops and linky parties here, or you can add your own. 

All books added to this link will be shared on Pinterest, Facebook, Google+, and Twitter.
Loading InLinkz ...
 ~~~~~~~~~~~~~~~~~~~~~~~~~~~~~~~~~
Want to see who I'm linking up with…check out the full list HERE. Let me know if you want your button added.
Related Posts via Categories