LINK UP YOUR BOOK REVIEWS
Want to be a guest host? Message me on Twitter.
What books have you finished reading? Loved it? Hated it? Going to read more by that author? Let us know by linking up below..

.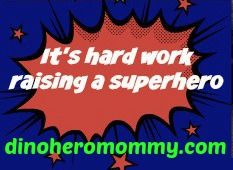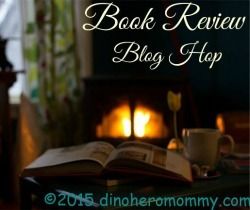 Please follow your host and co-hosts and they will follow back. 
~~HOST~~
~~~~~~~~~~~~~~~~~~~~~~~~~~~~
???Not sure what to read next???

Karen
has
read 37 books toward her goal of 60 books.
 ~~~Just Finished Reading~~~
 
Goodreads Summary: Heartburn (CD rental from library)
Is it possible to write a sidesplitting novel about the breakup of the perfect marriage? If the writer is Nora Ephron, the answer is a resounding yes. For in this inspired confection of adultery, revenge, group therapy, and pot roast, the creator of Sleepless in Seattle reminds us that comedy depends on anguish as surely as a proper gravy depends on flour and butter.
Seven months into her pregnancy, Rachel Samstat discovers that her husband, Mark, is in love with another woman. The fact that the other woman has "a neck as long as an arm and a nose as long as a thumb and you should see her legs" is no consolation. Food sometimes is, though, since Rachel writes cookbooks for a living. And in between trying to win Mark back and loudly wishing him dead, Ephron's irrepressible heroine offers some of her favorite recipes. Heartburn is a sinfully delicious novel, as soul-satisfying as mashed potatoes and as airy as a perfect soufflé.
My Review – 2 stars 
A TOTAL WASTE OF MY TIME.
I didn't have an audible book and the books I put on hold at the library were not available yet, so I was stuck with this. 
Mark is selfish, arrogant, but it was obvious he would cheat again. Rachel was wimpy and annoying, I felt no sympathy or connection to her. The plot, characters, and dialog were annoying. Too many conversations included he said, she said, he said, she said….there are other words besides said that show a person is speaking.
At least it was sort of a good ending, but it took too long to get to. It was only five CDs, but felt like it was twenty. 
Highlight for spoilers… (((

Mark

Cheated before and he cheats again, no big surprise. Rachel has already been married once to a wack job, but stayed with him for too long. She had her own issues and wackiness. 
The back and forth and the annoying way she told stories within a story, it wasn't captivating but tot

ally annoying. 
She finally leaves him in the end…but it ends just as boring as the book was.

))) 
 ~~~Now I'm Reading~~~
Goodreads Summary: Go Set a Watchman (Audible and BOOK CLUB read)
Originally written in the mid-1950s, Go Set a Watchman was the novel Harper Lee first submitted to her publishers before To Kill a Mockingbird. Assumed to have been lost, the manuscript was discovered in late 2014.
Go Set a Watchman features many of the characters from To Kill a Mockingbird some twenty years later. Returning home to Maycomb to visit her father, Jean Louise Finch—Scout—struggles with issues both personal and political, involving Atticus, society, and the small Alabama town that shaped her.
Exploring how the characters from To Kill a Mockingbird are adjusting to the turbulent events transforming mid-1950s America, Go Set a Watchman casts a fascinating new light on Harper Lee's enduring classic. Moving, funny and compelling, it stands as a magnificent novel in its own right.
I am horrified that one of my literary heroes is not the man we all
thought he was. 
~~~~~~~~~~~~~~~~
LINK UP YOUR BOOK REVIEWS
RULES:
Please link directly to a post, not your blog and post as many young adult or adult book reviews as you'd like.

Please visit at least two other book review posts…what better way to add to your 'to read' list?


Follow your host and I'll follow back

If you do link up, please copy and paste my blog hop button on your site. You can find more blog hops and linky parties here, or you can add your own. 

All books added to this link will be shared on Pinterest, Facebook, Google+, and Twitter.
Loading InLinkz ...
 ~~~~~~~~~~~~~~~~~~~~~~~~~~~~~~~~~
Want to see who I'm linking up with…check out the full list HERE. Let me know if you want your button added.
Related Posts via Categories