LINK UP YOUR BOOK REVIEWS
Want to be a guest host? Message me on Twitter.
What books have you finished reading? Loved it? Hated it? Going to read more by that author? Let us know by linking up below..

.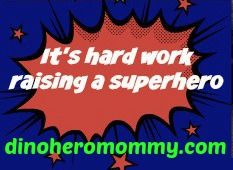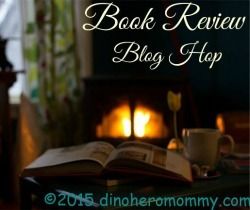 Please follow your host and co-hosts and they will follow back. 
~~HOST~~
~~~~~~~~~~~~~~~~~~~~~~~~~~~~
???Not sure what to read next???
~~~Just Finished Reading~~~
 
Goodreads Summary: Skewed (audible)
No birth announcement could top the headlines from the day Janie and Jack Perkins entered the world. As twins born to a mother in a coma—courtesy of a bullet from their father—the sensational story of their birth never quite died down. While Jack still craves the flash of a camera, Janie seeks sanctuary behind the lens—as a crime scene photographer.
Thanks to Janie's line of work, she's comfortable around gruesome murders. But when old photos of her mother's body arrive in the mail, they open deep-seated wounds and raise chilling new questions about who really was responsible for that deadly night.
Did Janie's father spend decades in jail as an innocent man? Did an infamous serial killer actually take her mother's life? With photos in hand, Janie brings the truth into focus. But when her investigation ends up evoking the wrath of the long-dormant killer, she must race to piece together the final evidence—before she becomes the target.
My Review – 5 stars 
BRAVO!!!! I honestly thought it was going to be a predictable ending and I had it all figured out. I was SO WRONG. I found out when Janie did. so well written and full of suspense and drama. I loved how it started with Grady and then kept switching between Janie and Bridget. Plan on reading her other books!
 Highlight for spoilers… (((

I really thought it was either Leroy, the man that was stalking Janie or Able, the crazy, religious neighbor. I was WRONG. 
It was Grady! Yes, he was the haiku killer. He accidentally got Bridget pregnant and decided it would be good for his image to keep her around.
Leroy found the Haiku Grady wrote and was going to blackmail him, but Bridget got her hands on it. She knew it was Grady. He was coming there to kill her!  Leroy was trying to save her. Leroy drugged him and before Grady fell, he purposely shot Bridget wanting to kill her to keep his secret. 
Sam, Grady's right-hand man was being paid off to keep quiet and make a file on Leroy. Grady got out of prison 6 hours earlier and killed Sam to never let the truth out. He pretended to be a good man, but was psychotic. 
Janie put it all together in the end.

)))
 ~~~Now I'm Reading~~~
Goodreads Summary: Pretty Girls (Audible)
#1 internationally bestselling author Karin Slaughter returns with a sophisticated and chilling psychological thriller of dangerous secrets, cold vengeance, and unexpected absolution, in which two estranged sisters must come together to find truth about two harrowing tragedies, twenty years apart, that devastate their lives.
Sisters. Strangers. Survivors.
More than twenty years ago, Claire and Lydia's teenaged sister Julia vanished without a trace. The two women have not spoken since, and now their lives could not be more different. Claire is the glamorous trophy wife of an Atlanta millionaire. Lydia, a single mother, dates an ex-con and struggles to make ends meet. But neither has recovered from the horror and heartbreak of their shared loss—a devastating wound that's cruelly ripped open when Claire's husband is killed.
The disappearance of a teenage girl and the murder of a middle-aged man, almost a quarter-century apart: what could connect them? Forming a wary truce, the surviving sisters look to the past to find the truth, unearthing the secrets that destroyed their family all those years ago . . . and uncovering the possibility of redemption, and revenge, where they least expect it.
Powerful, poignant, and utterly gripping, packed with indelible characters and unforgettable twists, Pretty Girls is a masterful thriller from one of the finest suspense writers working today.
Okay, there's quite a few lies going on…Claire needs to find out what's going on before she becomes a victim. There is a sick connection between everything and I think if they all communicated they would know. 
~~~COULD NOT FINISH~~~
While I love twisted, psychopathic stories, I was not into this story. It seemed to be going in a direction that was going to let me down. After I returned it (Audible lets you return books you don't like and get your money back) I read spoilers and was right. The ending was going to be a HUGE let down..if you're going to hint another character being twisted…follow through with that character being twisted.
~~~~~~~~~~~~~~~~
LINK UP YOUR BOOK REVIEWS
RULES:
Please link directly to a post, not your blog and post as many young adult or adult book reviews as you'd like.

Please visit at least two other book review posts…what better way to add to your 'to read' list?


Follow your host and I'll follow back

If you do link up, please copy and paste my blog hop button on your site. You can find more blog hops and linky parties here, or you can add your own. 

All books added to this link will be shared on Pinterest, Facebook, Google+, and Twitter.
Loading InLinkz ...
 ~~~~~~~~~~~~~~~~~~~~~~~~~~~~~~~~~
Want to see who I'm linking up with…check out the full list HERE. Let me know if you want your button added.
Related Posts via Categories