LINK UP YOUR BOOK REVIEWS
Want to be a guest host? Message me on Twitter.
What books have you finished reading? Loved it? Hated it? Going to read more by that author? Let us know by linking up below..

.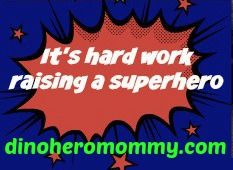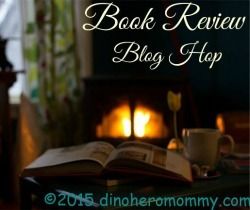 Please follow your host and co-hosts and they will follow back. 
~~HOST~~
~~~~~~~~~~~~~~~~~~~~~~~~~~~~
???Not sure what to read next???

Karen
has
read 44 books toward her goal of 60 books.
~~~Just Finished Reading~~~
Goodreads Summary: Broken Promise (Audible)
After his wife's death and the collapse of his newspaper, David Harwood has no choice but to uproot his nine-year-old son and move back into his childhood home in Promise Falls, New York. David believes his life is in free fall, and he can't find a way to stop his descent.
Then he comes across a family secret of epic proportions. A year after a devastating miscarriage, David's cousin Marla has continued to struggle. But when David's mother asks him to check on her, he's horrified to discover that she's been secretly raising a child who is not her own—a baby she claims was a gift from an "angel" left on her porch.
When the baby's real mother is found murdered, David can't help wanting to piece together what happened—even if it means proving his own cousin's guilt. But as he uncovers each piece of evidence, David realizes that Marla's mysterious child is just the tip of the iceberg.
Other strange things are happening. Animals are found ritually slaughtered. An ominous abandoned Ferris wheel seems to stand as a warning that something dark has infected Promise Falls. And someone has decided that the entire town must pay for the sins of its past…in blood.Been wanting to read this for a while! 
This sounds like a captivating and crazy mystery and drama
My Review – 5 stars 
Can we say cliffhanger? What a great way to leave the book. Some people say it left high and dry, but what do you expect with a series. There needs to be unfinished situations to deal with in the next book.
I knew right away what was happening with the baby situation. Love that we are still guessing about the squirrels, college incidents, and murders. This will be an interesting ride. Also loved hearing about characters from his previous books. So many questions about characters and what will happen. Anticipating the next book.
Highlight for spoilers
(((Wow, not sure who killed the Regina now. Did the grandparents take Cole? Will Sam try to get David back, even though he's innocent? Does David's mom have early onset dementia? What did his dad do? Was he responsible for the death of his co-worker's daughter? Will Gil now go back to his lover? Will David really start working for the ex mayor? ))) 
 ~~~Now I'm Reading~~~
Goodreads Summary: The Midwife's Revolt (Audible)
On a dark night in 1775, Lizzie Boylston is awakened by the sound of cannons. From a hill south of Boston, she watches as fires burn in Charlestown, in a battle that she soon discovers has claimed her husband's life.
Alone in a new town, Lizzie grieves privately but takes comfort in her deepening friendship with Abigail Adams. Soon, word spreads of Lizzie's extraordinary midwifery and healing skills, and she begins to channel her grief into caring for those who need her. But when two traveling patriots are poisoned, Lizzie finds herself with far more complicated matters on her hands—she suspects a political plot intended to harm Abigail and her family. Determined to uncover the truth, Lizzie becomes entangled in a conspiracy that could not only destroy her livelihood—and her chance at finding love again—but also lead to the downfall of a new nation.
Historical Fiction set at the time we became a nation. What could be better? 
~~~~~~~~~~~~~~~~
LINK UP YOUR BOOK REVIEWS
RULES:
Please link directly to a post, not your blog and post as many young adult or adult book reviews as you'd like.

Please visit at least two other book review posts…what better way to add to your 'to read' list?


Follow your host and I'll follow back

If you do link up, please copy and paste my blog hop button on your site. You can find more blog hops and linky parties here, or you can add your own. 

All books added to this link will be shared on Pinterest, Facebook, Google+, and Twitter.
Loading InLinkz ...
 ~~~~~~~~~~~~~~~~~~~~~~~~~~~~~~~~~
Want to see who I'm linking up with…check out the full list HERE. Let me know if you want your button added.
Related Posts via Categories