Goodreads Summary: Playing With Fire (Audible)
A beautiful violinist is haunted by a very old piece of music she finds in a strange antique shop in Rome.
The first time Julia Ansdell picks up The Incendio Waltz, she knows it's a strikingly unusual composition. But while playing the piece, Julia blacks out and awakens to find her young daughter implicated in acts of surprising violence. And when she travels to Venice to find the previous owner of the music, she uncovers a dark secret that involves dangerously powerful people—a family who would stop at nothing to keep Julia from bringing the truth to light.
My Review – 5 stars
Two stories in one. First a mystery that leaves you wondering if the daughter is haunted or the mom is going crazy. The second is a beautifully written historic fiction for a horrific time in history.
I was excepting that ending for Julia and her daughter. It was sadly evident how Lorenzo and Laura's lives would end. How it all comes together is magical and hopeful. It really does celebrate the heroes in tragedy, celebrates the good in the mist of pure evil.
I did not make it to 60 books for 2015, going to try for 55 this year!

Karen
has
read 0 books toward her goal of 55 books.
Goodreads Summary: The Liar (Audible)
Shelby Foxworth lost her husband. Then she lost her illusions …
The man who took her from Tennessee to an exclusive Philadelphia suburb left her in crippling debt. He was an adulterer and a liar, and when Shelby tracks down his safe-deposit box, she finds multiple IDs. The man she loved wasn't just dead. He never really existed.
Shelby takes her three-year-old daughter and heads south to seek comfort in her hometown, where she meets someone new: Griff Lott, a successful contractor. But her husband had secrets she has yet to discover. Even in this small town, surrounded by loved ones, danger is closer than she knows—and threatens Griff, as well. And an attempted murder is only the beginning …
Oh man, what a piece of work this dead hubby is turning out to be. I hope he's rotting in hell. I hope Shelby figures it all out and keeps her family safe.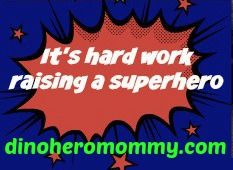 ???Not sure what to read next???
Click

HERE

for a list of all my book reviews. 
I will no longer host a book review blog hop, trying to make time to blog, work, and be a mom. Therefore I had to cut some things out. Please continue to enjoy all my book reviews. 
Linking up with
Related Posts via Categories