Goodreads Summary: The Liar (Audible)
Shelby Foxworth lost her husband. Then she lost her illusions …
The man who took her from Tennessee to an exclusive Philadelphia suburb left her in crippling debt. He was an adulterer and a liar, and when Shelby tracks down his safe-deposit box, she finds multiple IDs. The man she loved wasn't just dead. He never really existed.
Shelby takes her three-year-old daughter and heads south to seek comfort in her hometown, where she meets someone new: Griff Lott, a successful contractor. But her husband had secrets she has yet to discover. Even in this small town, surrounded by loved ones, danger is closer than she knows—and threatens Griff, as well. And an attempted murder is only the beginning …
My Review – 3 stars
After a few chapters I knew immediately what was going to happen. There was a big hint. The entire book was too long. There's an event that happens that takes up too much time and makes it annoying. The book would have been much better without that distraction.
LOVE LOVE LOVE the love story between Shelby and Griff and how he loves her daughter as well. What a great man he is and what a great family they make.
Highlight for Spoilers (((((

Of course Richard is not dead, they never found his body, he had multiple identities, and by faking his death he got rid of Shelby and Callie and all his debt. It was too easy to figure out, I expected more. 
The whole Melody hiring Arlo to run Shelby off the road, but instead doing it to Griff was too much. I know Melody was crazy, but all that just added useless chapters to the book.

))))

Karen
has
read 1 book toward her goal of 55 books.
 ~~~Now I'm Reading~~~
Goodreads Summary: If You Only Knew (Audible)
Wedding-dress designer Jenny Tate understands the happily-ever-after business, yet somehow she's still involved in her ex-husband's life. In fact, Owen's new wife may—inexplicably—be Jenny's new best friend. Sensing this, well, relationship isn't helping her move on, Jenny trades the Manhattan skyline for her hometown up the Hudson, where she'll be able to bask in her sister Rachel's picture-perfect family life…and hopefully make one of her own.
Her timing couldn't be more perfect, since Rachel will need her younger sister. Her idyllic marriage has just fallen to pieces in spectacular fashion after she discovers her husband sexting with one of his colleagues. Second chances aren't in Rachel's nature, but the desire for an intact family has her rethinking her stance on adultery, much to Jenny's surprise. Rachel points to their parents' "perfect" marriage as a shining example, but to protect her sister Jenny may have to tarnish that memory—and their relationship­—and reveal a secret about their family she's been keeping since childhood.
During this summer of secrets and lies, temptation and revelation, Jenny and Rachel will rely on each other to find the humor in their personal catastrophes, the joy in their triumphs…and the strength to keep hanging on.
Oh man, what a piece of work this dead hubby is turning out to be. I hope he's rotting in hell. I hope Shelby figures it all out and keeps her family safe.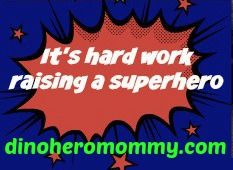 ???Not sure what to read next???
Click HERE for a list of all my book reviews. 
I will no longer host a book review blog hop, trying to make time to blog, work, and be a mom. Therefore I had to cut some things out. Please continue to enjoy all my book reviews. 
Linking up with
Related Posts via Categories