Goodreads Summary: If You Only Knew (Audible)
Wedding-dress designer Jenny Tate understands the happily-ever-after business, yet somehow she's still involved in her ex-husband's life. In fact, Owen's new wife may—inexplicably—be Jenny's new best friend. Sensing this, well, relationship isn't helping her move on, Jenny trades the Manhattan skyline for her hometown up the Hudson, where she'll be able to bask in her sister Rachel's picture-perfect family life…and hopefully make one of her own.
Her timing couldn't be more perfect, since Rachel will need her younger sister. Her idyllic marriage has just fallen to pieces in spectacular fashion after she discovers her husband sexting with one of his colleagues. Second chances aren't in Rachel's nature, but the desire for an intact family has her rethinking her stance on adultery, much to Jenny's surprise. Rachel points to their parents' "perfect" marriage as a shining example, but to protect her sister Jenny may have to tarnish that memory—and their relationship­—and reveal a secret about their family she's been keeping since childhood.
During this summer of secrets and lies, temptation and revelation, Jenny and Rachel will rely on each other to find the humor in their personal catastrophes, the joy in their triumphs…and the strength to keep hanging on.
My Review – 5 stars
WOW! BRAVO! LOVED LOVED LOVED this book. At first I wasn't sure, but as I got to know the characters I was puling for certain ones and wishing death on others.
Rachel was so whiny and pathetic, I wanted to slap her.
Adam was a filthy, lying pig who needs to be both junk and throat punched NUMEROUS times.
Jenny was weak but hopeful, she needs a real backbone just not the one she pretends to have.
Owen was not as perfect as Jenny made him out to be…he needs to be junk and throat punched as well.
Their mom was annoying
Those triplets stole my heart.
Jared was a good man…sighs
Leo, obviously suffering from a major loss, I wanted to make it all better for him.
Kimber was awesome!
Insane twist, wonderful growth of charters, some obvious moments that the characters didn't see and SUPERB ENDING!
Highlight for Spoilers (((((
Of course Adam threatens the "perfect life" over Rachel's head. Its the only way he can keep cheating and he does. Finally at the end, she realizes she can never trust him again. She knows divorce is the best for their family. She finally feels at peace. 
Jenny finally stops pretending to be nice to Owen and his new wife. She learns how to be on her own, for real and makes decisions instead of waiting for a man. Once she can do that, Leo returns to her. He is battling with the loss of his wife who was 7 months pregnant with their son. He is broken and hurt but knows Jenny is his future.
Owen is user and is finally told off!
Adam is finally put in his place. Rachel does not need him, she is ready to get a job, go to a smaller house, and be the awesome mom role model for her kids.
Their mom, is not as annoying as she seems to be, Jenny learns more about her mom.
Kimber finally realizes on the morning of her wedding she needs to be who she is supposed to be. She dyes her hair back to pink, wears a dress that shows off who she is mean to be…tattoos and all, and Jared LOVES her even more!

))))
 ~~~Now I'm Reading~~~
Goodreads Summary: Forteller (Audible)
With her present-day life in upheaval, the last thing archaeologist Zoey Kincaid needs is a 25-year-old letter carrying a message of doom. Forced to dust the cobwebs from her own shadowy past, Zoey uncovers crimes, deception and buried family secrets, but will she put it all together in time to ensure a future?
***
Zoey Kincaid, archaeologist, receives a 25-year-old letter from her deceased mother describing a dire set of occurrences on the banks of the Schuylkill River in Philadelphia. Unbeknownst to Zoey, her mother belonged to a select group of foretellers – people affected by tainted water who could see beyond normal timelines.
Zoey then learns that a recently arrested criminal may be her real father… with her DNA as the only hope for the man's conviction.
Things go from bad to worse: Zoey's fiancé behaves irrationally; the criminal learns of her existence; and, a former stalker, now a powerful corporate titan, resurfaces. The more secrets she unearths, the more the foretelling gains credibility. With suspects in every direction, Zoey must force herself to believe in a mother she barely knew in the past to give her any hope for a future.
I think I will enjoy this crazy ride.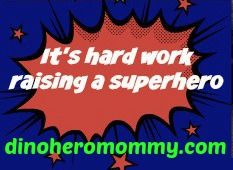 ???Not sure what to read next???
Click HERE for a list of all my book reviews. 
I will no longer host a book review blog hop, trying to make time to blog, work, and be a mom. Therefore I had to cut some things out. Please continue to enjoy all my book reviews. 
Linking up with
Related Posts via Categories