Goodreads Summary: Forteller (Audible)
With her present-day life in upheaval, the last thing archaeologist Zoey Kincaid needs is a 25-year-old letter carrying a message of doom. Forced to dust the cobwebs from her own shadowy past, Zoey uncovers crimes, deception and buried family secrets, but will she put it all together in time to ensure a future?
***
Zoey Kincaid, archaeologist, receives a 25-year-old letter from her deceased mother describing a dire set of occurrences on the banks of the Schuylkill River in Philadelphia. Unbeknownst to Zoey, her mother belonged to a select group of foretellers – people affected by tainted water who could see beyond normal timelines.
Zoey then learns that a recently arrested criminal may be her real father… with her DNA as the only hope for the man's conviction.
Things go from bad to worse: Zoey's fiancé behaves irrationally; the criminal learns of her existence; and, a former stalker, now a powerful corporate titan, resurfaces. The more secrets she unearths, the more the foretelling gains credibility. With suspects in every direction, Zoey must force herself to believe in a mother she barely knew in the past to give her any hope for a future.
My Review – 4 stars
I knew halfway through I had a feeling what was going on and who was the "one" Zoey had to look out for.
Beautiful story and LOVE how it's all connected and no one is what they seem.
A great read, loved how it all played out and makes you wonder if knowing the future is a good thing or not. 
Highlight for Spoilers (((((

Zoey thinks it's either Jake, Cesar, or Corbin after her. In the end it;s her dad who never really killed himself. He thinks it's Susan, after all he's gone a bit mad over time. 
Cesar
 heard voices, in the end to protect Zoey from Corbin Black. Jake always loved her and was afraid to have a child because of what happened to his younger brother and mom when she was pregnant with a third child.
Her mom was right all along, but it was NOT Zoey's foretelling. It was Matthew, the dad's. Zoey was NOT a product of rape, but was really her dad's child. It was a foretelling to keep him
from killing his own child.
No worries, it all works out in the end. Cesar is a hero, Jake and Zoe marry, have a daughter, and build a relationship with his mom and her dad.
The cop, is also a hero, a father figure of sorts.

))))
 ~~~Now I'm Reading~~~

Goodreads Summary: The Secret Keeper (Audible)

During a summer party at the family farm in the English countryside, sixteen-year-old Laurel Nicolson has escaped to her childhood tree house and is happily dreaming of the future. She spies a stranger coming up the long road to the farm and watches as her mother speaks to him. Before the afternoon is over, Laurel will witness a shocking crime. A crime that challenges everything she knows about her family and especially her mother, Dorothy—her vivacious, loving, nearly perfect mother.
Now, fifty years later, Laurel is a successful and well-regarded actress living in London. The family is gathering at Greenacres farm for Dorothy's ninetieth birthday. Realizing that this may be her last chance, Laurel searches for answers to the questions that still haunt her from that long-ago day, answers that can only be found in Dorothy's past.
Dorothy's story takes the reader from pre–WWII England through the blitz, to the '60s and beyond. It is the secret history of three strangers from vastly different worlds—Dorothy, Vivien, and Jimmy—who meet by chance in wartime London and whose lives are forever entwined. The Secret Keeper explores longings and dreams and the unexpected consequences they sometimes bring. It is an unforgettable story of lovers and friends, deception and passion that is told—in Morton's signature style—against a backdrop of events that changed the world
Whoa! Right away we read about the crime. How does one recover from seeing that? Can't wait to see how this all unfolds!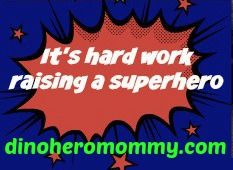 ???Not sure what to read next???
Click HERE for a list of all my book reviews. 
I will no longer host a book review blog hop, trying to make time to blog, work, and be a mom. Therefore I had to cut some things out. Please continue to enjoy all my book reviews. 
Linking up with
Related Posts via Categories