Goodreads Summary: Our Own Country (Audible)

In 1770s Boston, a prosperous merchant's daughter, Eliza Boylston, lives a charmed life—until war breaches the walls of the family estate and forces her to live in a world in which wealth can no longer protect her.
As the chaos of the Revolutionary War tears her family apart, Eliza finds herself drawn to her uncle's slave, John Watkins. Their love leads to her exile in Braintree, Massachusetts, home to radicals John and Abigail Adams and Eliza's midwife sister-in-law, Lizzie Boylston. But even as the uprising takes hold, Eliza can't help but wonder whether a rebel victory will grant her and John the most basic of American rights.
My Review – 5 stars
LOVE LOVE LOVE LOVE THIS BOOK
It will only really make sense to you if you have read The Midwife's Revolt. We finally understand who Eliza is, how she was raised, her awful past and why she made the choices she did. 
I have a new found respect for Eliza, a new respect. She really did become a good person, when she became "bad" in her mother's eyes and society's views.
I knew they would all be reunited, but had not thought it would end like that.
Also a lesson for everyone, we are all Americans. We all have put in energy and effort into our country and should all enjoy the freedom, not just those deemed better than others.
In addition the first Americans, were also from another country…taking it away from those who were natives to the country.
So many lessons in this amazing book. 

Karen
has
read 9 books toward
her goal of
55 books.
~~~Now I'm Reading~~~

Goodreads Summary: Where They Found Her (Audible)

The year is 1946, and all over the world, young women are crossing the seas in the thousands en route to the men they married in wartime – and an unknown future. In Sydney, Australia, four women join 650 other brides on an extraordinary voyage to England, aboard the HMS Victoria, which also carries not just arms and aircraft but 1,000 naval officers and men. Rules of honour, duty, and separation are strictly enforced, from the aircraft carrier's captain down to the lowliest young stoker. But the men and the brides will find their lives intertwined in ways the Navy could never have imagined.
LOVE JoJo Moyes and on a historical fiction kick, so this will be fun to read.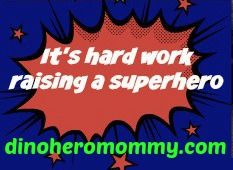 ???Not sure what to read next???
Click HERE for a list of all my book reviews. 
I will no longer host a book review blog hop, trying to make time to blog, work, and be a mom. Therefore I had to cut some things out. Please continue to enjoy all my book reviews. 
Linking up with
Related Posts via Categories