Goodreads Summary: She's Not There (Audible)

A lifetime ago, every year Caroline Shipley looked forward to her wedding anniversary. But then a celebratory trip to Mexico for the occasion with her husband and friends ended in the unsolved kidnapping of her infant daughter, Samantha. Now, fifteen years after that horrific time, divorced and isolated,Caroline is forced to relive the kidnapping by reporters who call every year on the anniversary of Samantha's disappearance. However, this year when the phone rings, Caroline hears the sweet voice of a girl claiming to be her long-lost daughter. Plunged back into the world of heartbreak, suspicion and questions that led the case to run cold so many years ago, Caroline doesn't know what or who to believe. But when she starts to figure it out, she finds the answers dangerously close to home.
5 STARS
WOW! What a book. What a story.
I one for one would NEVER, EVER leave my kids alone, no matter what my husband said. 
Not a spoiler, but no sex trafficking or abuse, which is what I was worried about.
I was torn between hating Caroline for being so mushy and meek and loving her decent into madness. I wanted her to speak out, yell at everyone.
Never in a million years did I think it would all play out like that. I love when a book throws me for a loop.
HIGHLIGHT FOR SPOILERS ((((

Lily is Samantha!!!!  DNA proved it. 
The brother and wife did it! Yup, he turns out to be incredibly spiteful, jealous, and in debt. So they steal his niece to sell to a mob, to sell to a couple who can't have kids. Can  you imagine??? The horrible grandmother knew and didn't say anything because she always favored her deadbeat son over her daughter.
The older daughter, Michelle, has a flashback from that night after the Steve says the same line he did when taking Samantha out of the crib. 
What a shitty husband Hunter was for all his cheating even on that night. If he had actually checked on the girls, things might have turned out differently. 
So glad when Caroline finally stands up to everyone and tells off a slimy  reporter and her mother.
She finally has both her girls back, life is just perfect now.)))))

Karen
has
read 12 books toward
her goal of
55 books.

Goodreads Summary: The Flood Girls (Audible)

This snappy, sassy redemption story set in small-town Montana is "a wild and crazy debut novel by a talented young writer" (Jackie Collins), filled with an uproarious and unforgettable cast of characters you won't want to leave behind.
Welcome to Quinn, Montana, population: 956. A town where nearly all of the volunteer firemen are named Jim, where The Dirty Shame—the only bar in town—refuses to serve mixed drinks (too much work), where the locals hate the newcomers (then again, they hate the locals, too), and where the town softball team has never even come close to having a winning season. Until now.
Rachel Flood has snuck back into town after leaving behind a trail of chaos nine years prior. She's here to make amends, but nobody wants to hear it, especially her mother, Laverna. But with the help of a local boy named Jake and a little soul-searching, she just might make things right.
In the spirit of Empire Falls and A League of Their Own, with the caustic wit of Where'd You Go, Bernadette thrown in for good measure, Richard Fifield's hilarious and heartwarming debut will have you laughing through tears
This is a fun read, I'm already laughing.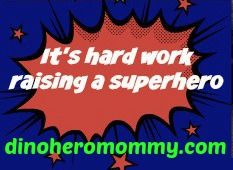 ???Not sure what to read next???
Click HERE for a list of all my book reviews. 
I will no longer host a book review blog hop, trying to make time to blog, work, and be a mom. Therefore I had to cut some things out. Please continue to enjoy all my book reviews. 
Linking up with
Related Posts via Categories