Welcome to Sneak Peek Saturday on Reading List!
Current book: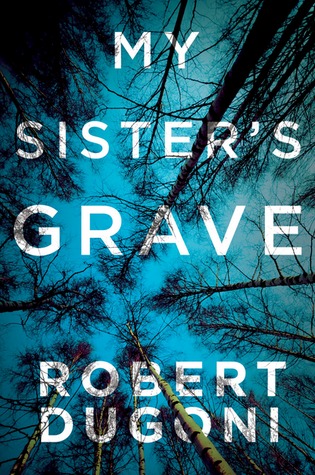 Goodreads Summary:
Tracy Crosswhite has spent twenty years questioning the facts surrounding her sister Sarah's disappearance and the murder trial that followed. She doesn't believe that Edmund House — a convicted rapist and the man condemned for Sarah's murder — is the guilty party. Motivated by the opportunity to obtain real justice, Tracy became a homicide detective with the Seattle PD and dedicated her life to tracking down killers.
When Sarah's remains are finally discovered near their hometown in the northern Cascade mountains of Washington State, Tracy is determined to get the answers she's been seeking. As she searches for the real killer, she unearths dark, long-kept secrets that will forever change her relationship to her past — and open the door to deadly danger.
Sneak Peek:
Chapter 15
Mr Caughman looked like he was about to cry. "Do you know she rides her bike all the way to the hospital to visit Peter."
"She does?"
The hospital was one town over in Silver Spurs. Sarah would have been in big trouble if their parents found out.
"She brings him coloring books." He said, eyes moist. 
Initial Thoughts
Already captivating thriller, switching between the present and past. We are slowly getting to know why Tracy is the person she is today. I can't wait to see how the past unfolds. 
Think the truth of her sister's murderer will be a true shock everyone.
In the past events, we are getting to the know the type of person Sarah was, which makes what happened to her even more heartbreaking.
Thank you to A Daily Rhythm for inspiring Reading List's Saturday Sneak Peek link up!
Meet the Hosts of Saturday Sneak Peek:
Marissa
, writes book reviews from a variety of genres and  shares thoughts on motherhood & life on
Reading List
. She loves to see what others are reading to grow her to-read list.  Marissa also enjoys photography and a new journal to fill.
Bloglovin' ~~ Subscribe ~~ Goodreads
Alyssa reads a variety of genres and writes about it at Sunrise Avenue. She is always looking for new bookish friends and recs'! Besides reading, Alyssa loves to bake and anything Doctor Who.
Twitter ~~ Google + ~~ Instagram ~~ Pinterest
Bloglovin' ~~ Subscribe ~~ Goodreads
Karen is a reading teacher who loves to listen to books as she commutes to and from work. She prefers crime thrillers and mysteries but enjoys a good book from any genre. She blogs about her life as a wife and mom at Dino Hero Mommy.
Here are some rules if you decide to join in:
• 

Pick up whatever book you are reading (non-fiction, fiction, children's… really the sky is the limit)
• 

Open to any page you have already read
• 

Share a few "teaser" sentences from somewhere on that page – make it interesting without flipping to a ton of different pages. 
• 

BE CAREFUL NOT TO INCLUDE SPOILERS!

 (make sure that what you share doesn't give too much away — You don't want to ruin the book for others!)
• 

Share the title & author, too, so we can all add your book to our To-Be-Read lists!
This particular link up will be open for a month, so stop by often to share a new sneak peek, and grow your own TBR list!
 Share two (2) "teaser" sentences from somewhere on that page
BE CAREFUL NOT TO INCLUDE SPOILERS!
Loading InLinkz ...
Related Posts via Categories