A Window Opens by Elisabeth Egan

Like her fictional forebears Kate Reddy and Bridget Jones, Alice plays many roles (which she never refers to as "wearing many hats" and wishes you wouldn't, either). She is a mostly-happily married mother of three, an attentive daughter, an ambivalent dog-owner, a part-time editor, a loyal neighbor and a Zen commuter. She is not: a cook, a craftswoman, a decorator, an active PTA member, a natural caretaker or the breadwinner. But when her husband makes a radical career change, Alice is ready to lean in—and she knows exactly how lucky she is to land a job at Scroll, a hip young start-up which promises to be the future of reading, with its chain of chic literary lounges and dedication to beloved classics. The Holy Grail of working mothers―an intellectually satisfying job and a happy personal life―seems suddenly within reach.
Despite the disapproval of her best friend, who owns the local bookstore, Alice is proud of her new "balancing act" (which is more like a three-ring circus) until her dad gets sick, her marriage flounders, her babysitter gets fed up, her kids start to grow up and her work takes an unexpected turn. Readers will cheer as Alice realizes the question is not whether it's possible to have it all, but what does she―Alice Pearse―really want?
5 STARS
Feel like this is so typical for working moms. We get guilt and criticism because we want or need to work. We are expected to do it all and when we can't we are terrible moms/wives/friends/co-workers.
Some moms have no choice to work, even if you hate the job. It's not fair that expectations are harder for moms. It's a terrible double standard that we live under…"she's just a mom and doesn't work hard/she spends more time at work than home"
Other moms do have great support and choices. Therefore they can leave their job and work on their own or start their business.
Think so many working moms can relate to this book.  
Highlight for spoilers 
 ((((Alice is expected to do it all, while her hubby drinks all day and goes on trips with the guys.
He finally comes to his senses after he f*cks up big time.  Alice realizes what's more important a job that she did not sign up for or taking care of her kids.
I truly lost it when her father got sick again and then passed on. It really struck an emotional nerve that was too close too home. 
In the end she was able to quit and looks like she will have the possibility of not only starting her own business, but working with her best friend. Not everyone is that lucky. This was a bit of an inspiration to me…))))

Karen
has
read 20 books toward
her goal of
55 books.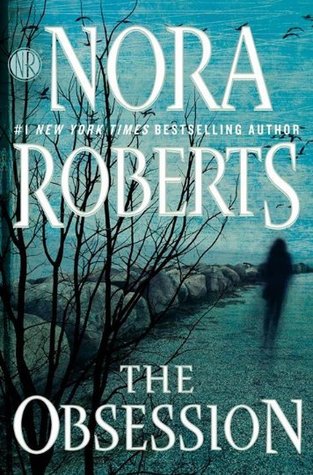 The Obsession by Nora Roberts 

Naomi Bowes lost her innocence the night she followed her father into the woods. In freeing the girl trapped in the root cellar, Naomi revealed the horrible extent of her father's crimes and made him infamous.
Now a successful photographer living under the name Naomi Carson, she has found a place that calls to her, thousands of miles away from everything she's ever known. Naomi wants to embrace the solitude, but the residents of Sunrise Cove keep forcing her to open up—especially the determined Xander Keaton.
Naomi can feel her defenses failing, and knows that the connection her new life offers is something she's always secretly craved. But as she's learned time and again, her past is never more than a nightmare away.
For a sneak peak into how I am enjoying this book, check out my Sneak Peak Post on Saturday.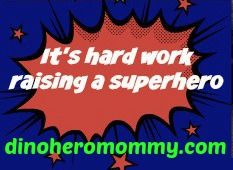 ???Not sure what to read next???
Click HERE for a list of all my book reviews. 
I will no longer host a book review blog hop, trying to make time to blog, work, and be a mom. Therefore I had to cut some things out. Please continue to enjoy all my book reviews. 
Linking up with
Related Posts via Categories