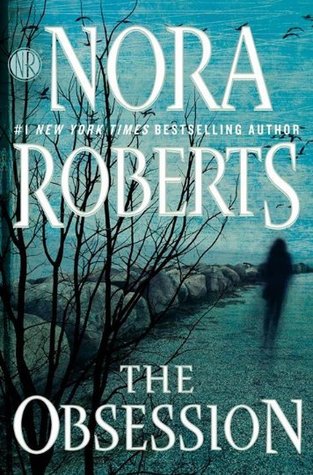 2d5c66
The Obsession by Nora Roberts 
Goodreads Summary:
Naomi Bowes lost her innocence the night she followed her father into the woods. In freeing the girl trapped in the root cellar, Naomi revealed the horrible extent of her father's crimes and made him infamous.
Now a successful photographer living under the name Naomi Carson, she has found a place that calls to her, thousands of miles away from everything she's ever known. Naomi wants to embrace the solitude, but the residents of Sunrise Cove keep forcing her to open up—especially the determined Xander Keaton.
Naomi can feel her defenses failing, and knows that the connection her new life offers is something she's always secretly craved. But as she's learned time and again, her past is never more than a nightmare away.
Chapter 20
"It's clear to me now that you haven't told Xander any of this." Sam pushed to his feet. "I'm going to say to you, on a personal level, you're doing him and yourself a disservice, but it's your story to tell."
Initial Thought
What a horrific revelation for Naomi, everything you believed was a HUGE lie. It takes a strong person and a loving family to live beyond that tragedy.  Have a feeling I know who the killer is and I hope it's not that easy to spot, I rather be totally surprised and shocked.

Ends
Share two (2) "teaser" sentences from somewhere on that page
BE CAREFUL NOT TO INCLUDE SPOILERS!

Loading InLinkz ...
Related Posts via Categories