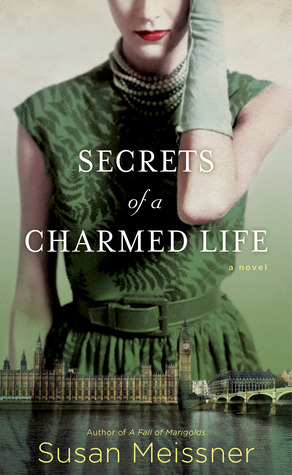 Secrets of a Charmed Life by Susan Meissner 
Current day, Oxford, England. Young American scholar Kendra Van Zant, eager to pursue her vision of a perfect life, interviews Isabel McFarland just when the elderly woman is ready to give up secrets about the war that she has kept for decades…beginning with who she really is. What Kendra receives from Isabel is both a gift and a burden–one that will test her convictions and her heart.
1940s, England. As Hitler wages an unprecedented war against London's civilian population, one million children are evacuated to foster homes in the rural countryside. But even as fifteen-year-old Emmy Downtree and her much younger sister Julia find refuge in a charming Cotswold cottage, Emmy's burning ambition to return to the city and apprentice with a fashion designer pits her against Julia's profound need for her sister's presence. Acting at cross purposes just as the Luftwaffe rains down its terrible destruction, the sisters are cruelly separated, and their lives are transformed…
5 STARS
BEAUTIFUL STORY!
Not only do I love historical fiction, but this story pulls you in and does not let you. You ache for the truth and as more is revealed, you want to both scream and cry. Do we keep secrets to protect your loved ones or do we tell the painful truth and hope they forgive us?
The book delves into the horrors and traumas of war. Parents sending children away to keep them safe, but never knowing if you will see them again. Never knowing when your home will be destroyed by a bomb. Or what if you survived, but all your loved ones did not?
In all of this, it's a beautiful story of two sisters who will do everything they can to find each other again, even when others try to destroy their hope.
Highlight for spoilers
 ((((So many secrets for what seemed like a good reasons…but in the end those secrets led to heartbreak and lost time. 
All the characters, Emma AKA Isabel, Julia, and their mom all hid the truth and told lies for what they thought was the best, but in the end caused more issues.
Yes, Isabel and Julia do reunite, but the journey and the near misses will make you cry in frustration. When they finally get together, it's as if you are emotionally invested in their lives.
Emmie changed her name to Isabel in order to pretend she was older to keep looking for Julia. Julia's grandmother changed her last name, not knowing Julia had a sister, (since Julia did not speak for two years due to the trauma of the bombings). With all those name changes, it made finding each other impossible. How they did finally reconnect will reinforce your believe in faith/magic and bring you to tears of joy.
When Isabel paints Umbrella Girls with the umbrella that Julia always loved and Julia got married in one of Emmie's dresses…both believed the other was dead and that was the way to honor their sister.))))

Karen
has
read 22 books toward
her goal of
55 books.
No Time For Goodbye by Linwood Barclay
Fourteen-year-old Cynthia Bigge woke one morning to discover that her entire family, mother, father, brother had vanished. No note, no trace, no return. Ever. Now, twenty-five years later, she'll learn the devastating truth
Sometimes better not to know. . .
Cynthia is happily married with a young daughter, a new family. But the story of her old family isn't over. A strange car in the neighborhood, untraceable phone calls, ominous gifts, someone has returned to her hometown to finish what was started twenty-five years ago. And no one's innocence is guaranteed, not even her own. By the time Cynthia discovers her killer's shocking identity, it will again be too late . . . even for goodbye.
For a sneak peak into how I am enjoying this book, check out my Sneak Peak Post on Saturday.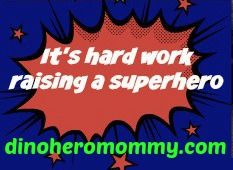 ???Not sure what to read next???
Click HERE for a list of all my book reviews. 
I will no longer host a book review blog hop, trying to make time to blog, work, and be a mom. Therefore I had to cut some things out. Please continue to enjoy all my book reviews. 
Linking up with
Related Posts via Categories