No Time For Goodbye by Linwood Barclay
Fourteen-year-old Cynthia Bigge woke one morning to discover that her entire family, mother, father, brother had vanished. No note, no trace, no return. Ever. Now, twenty-five years later, she'll learn the devastating truth
Sometimes better not to know. . .
Cynthia is happily married with a young daughter, a new family. But the story of her old family isn't over. A strange car in the neighborhood, untraceable phone calls, ominous gifts, someone has returned to her hometown to finish what was started twenty-five years ago. And no one's innocence is guaranteed, not even her own. By the time Cynthia discovers her killer's shocking identity, it will again be too late . . . even for goodbye.
5 STARS
The intensity and suspense of the ending alone is awesome.
I knew immediately what was the overall mystery behind the missing family, but all the little pieces and backstory threw me for a loop.
The plans of certain people and the crimes they committed were just awful. How do you even believe it's okay and just live life as if you did nothing wrong?
NO SPOILERS as this is so twisted and convoluted, you NEED to read it. You may think it drags on in the beginning, but then it just gets bat sh*t crazy and you are freaking out in the end, hoping the ending isn't as insane as the entire story.

Karen
has
read 23 books toward
her goal of
55 books.
 

~~~Now I'm Reading~~~
The 9th Girl by Tami Hoag (Kovac and Liska #4) 
"Kovac had seen more dead bodies than he could count: Men, women, children; victims of shootings, stabbings, strangulations, beatings; fresh corpses and bodies that had been left for days in the trunks of cars in the dead of summer. But he had never seen anything quite like this . . . "
On a frigid New Year's Eve in Minneapolis a young woman's brutalized body falls from the trunk of a car into the path of oncoming traffic. Questions as to whether she was alive or dead when she hit the icy pavement result in her macabre nickname, Zombie Doe. Unidentified and unidentifiable, she is the ninth nameless female victim of the year, and homicide detectives Sam Kovac and Nikki Liska are charged with the task of not only finding out who Zombie Doe is, but who in her life hated her enough to destroy her. Was it personal, or could it just have been a crime of opportunity? Their greatest fear is that not only is she their ninth Jane Doe of the year, but that she may be the ninth victim of a vicious transient serial killer they have come to call Doc Holiday.
Crisscrossing America's heartland, Doc Holiday chooses his victims at random, snatching them in one city and leaving them in another, always on a holiday. If Zombie Doe is one of his, he has brought his gruesome game to a new and more terrifying level. But as Kovac and Liska begin to uncover the truth, they will find that the monsters in their ninth girl's life may have lived closer to home. And even as another young woman disappears, they have to ask the question: which is the greater evil–the devil you know or the devil you don't?
For a sneak peak into how I am enjoying this book, check out my Sneak Peak Post on Saturday.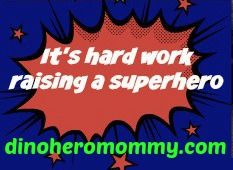 ???Not sure what to read next???
Click HERE for a list of all my book reviews. 
I will no longer host a book review blog hop, trying to make time to blog, work, and be a mom. Therefore I had to cut some things out. Please continue to enjoy all my book reviews. 
Linking up with
Related Posts via Categories