No Time For Goodbye by Linwood Barclay
On a frigid New Year's Eve in Minneapolis a young woman's brutalized body falls from the trunk of a car into the path of oncoming traffic. Questions as to whether she was alive or dead when she hit the icy pavement result in her macabre nickname, Zombie Doe. Unidentified and unidentifiable, she is the ninth nameless female victim of the year, and homicide detectives Sam Kovac and Nikki Liska are charged with the task of not only finding out who Zombie Doe is, but who in her life hated her enough to destroy her. Was it personal, or could it just have been a crime of opportunity? Their greatest fear is that not only is she their ninth Jane Doe of the year, but that she may be the ninth victim of a vicious transient serial killer they have come to call Doc Holiday.
 
Crisscrossing America's heartland, Doc Holiday chooses his victims at random, snatching them in one city and leaving them in another, always on a holiday. If Zombie Doe is one of his, he has brought his gruesome game to a new and more terrifying level. But as Kovac and Liska begin to uncover the truth, they will find that the monsters in their ninth girl's life may have lived closer to home. And even as another young woman disappears, they have to ask the question: which is the greater evil–the devil you know or the devil you don't?
*****5 STARS*****
HOLY F&CK DIDN'T SEE THIS COMING. 
So sickening and sad…evil comes in all forms. Sometimes they are that crazy guy, sometimes they are the great looking guy that you would never think would do anything mean, or the mom that that has the bad-seed daughter. 
This was a tough read, so I will provide spoilers if you can't handle to read it. 
Highlight here (((
It wasn't a serial killer that took Penny Gray. It was her own mother, who is a sociopath. She killed her daughter and had her fiance hide her body. It accidentally fell out of the trunk on the way to hide her body. Penny slept with the fiance just to get back at the mom for hating her. 
They tried to kill Britney, the friend of Penny, but Kovack and Liska got to her just in time. The mom beat her pretty bad, and threw her in a trunk to hide her body. Britney survive though.
The real serial killer thought it was funny and as a way to show them it wasn't him, did disgusting things to the newscaster, Dana Nolan. She got him though. She found inner strength and killed him before he could bring her to her final resting place. She killed him by stabbing in the temple with a screwdriver.
Dana Nolan survived, but will never really be the same.
)))

Karen
has
read 24 books toward
her goal of
55 books.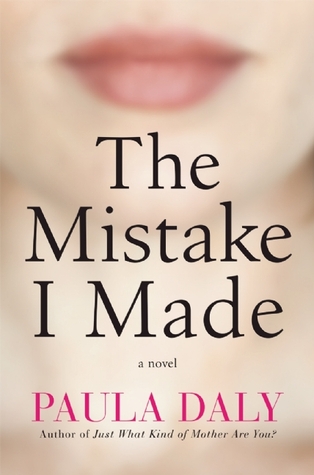 The Mistake I Made by Paula Daly
Single mother Roz has a reached breaking-point. After the dissolution of her marriage, Roz's business has gone under, debts are racking up, the rent is late (again), and she's struggling to provide for her nine-year-old son, who is starting to misbehave in school. Roz is in trouble. Real trouble.
When Roz returns home from work one day and finds an eviction notice, she knows that it's time for action—she has two weeks to find a solution otherwise they will be kicked out of their home. Increasingly desperate, Roz doesn't know where to turn. Then the perfect opportunity presents itself. At her sister's fortieth birthday party, Roz meets Scott Elias—wealthy, powerful, and very married. But the impression Roz leaves on him is indelible. He tracks her down and makes Roz an offer to spend the night with him—for money. He wants no-strings-attached intimacy and can guarantee total discretion. Could it be as simple as it sounds? With that kind of cash, Roz could clear her debts and get her life back on track. But as the situation spirals out of her control, Roz is forced to do things she never thought herself capable of. Can she ever set things right again?
For a sneak peak into how I am enjoying this book, check out my Sneak Peak Post on Saturday.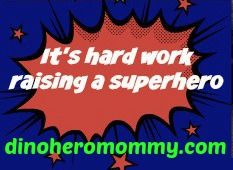 ???Not sure what to read next???
Click HERE for a list of all my book reviews. 
I will no longer host a book review blog hop, trying to make time to blog, work, and be a mom. Therefore I had to cut some things out. Please continue to enjoy all my book reviews. 
Linking up with
Related Posts via Categories