In downtown Chicago, a young woman named Esther Vaughan disappears from her apartment without a trace. A haunting letter addressed to My Dearest is found among her possessions, leaving her friend and roommate Quinn Collins to wonder where Esther is and whether or not she's the person Quinn thought she knew.
Meanwhile, in a small Michigan harbor town an hour outside Chicago, a mysterious woman appears in the quiet coffee shop where eighteen-year-old Alex Gallo works as a dishwasher. He is immediately drawn to her charm and beauty, but what starts as an innocent crush quickly spirals into something far more dark and sinister than he ever expected.
As Quinn searches for answers about Esther, and Alex is drawn further under Pearl's spell, master of suspense Mary Kubica takes readers on a taut and twisted thrill ride that builds to a stunning conclusion and shows that no matter how fast and far we run, the past always catches up with us in the end.
*****5 STARS*****
You knew it was going to be all come crashing together in a crazy way. Then BAM, you immersed in pure crazy and evil. Really threw me for a loop. People are not who you think they are and what you believe may all be based on your own illusions. Not the ending I was expecting. 
Highlight for spoilers (((Alex was let down by a selfish mom, a drunk dad, and town that knew what was happening but did nothing to help him. In the end he sacrifices his life to protect Ingrid, the only mother he has ever known. In death he has found peace that he never knew existed in life. 
The woman Pearl was was the same woman who tried to kill Esther. Genevieve used to be Esther's sister. Her parents gave her away because they thought she was evil. Genevieve plans a slow and methodical way to get revenge on her mother, Ingrid the old woman who refuses to leave the house and Esther so others will think she killed her former roommate. She is back to kill Esther, locked her in the storage unit, then to kill her mother who gave her away. Esther somehow survived the torture in the storage unit. Esther is thankful for a great friend Quinn, and was going to leave to protect her from Genevieve. She will reunite with her mother. 
At five, Genevieve, hurt other kids and people. Genevieve tried to kill baby Esther. Her mother, Ingrid had no idea what to do, without much help back then, she had no choice to give her away.)))  

Karen
has
read 27 books toward
her goal of
55 books.
Sea Change by Karen White
A murder from the past. A murder from the present. And a life that was never meant to be… As the dreary, bitter weather of late fall descends on Minneapolis, Detective Nikki Liska is restless. After moving to the cold case squad in order to spend more time with her sons, she misses the rush of pulling an all-nighter, the sense of urgency of hunting a murderer on the loose. Most of all she misses her old partner, Sam Kovac.
Sam is having an even harder time adjusting to Nikki's absence, saddled with a green new partner younger than pieces of Sam's wardrobe. Sam is distracted from his troubles by an especially brutal double homicide: a middle-aged husband and wife bludgeoned and hacked to death in their home with a ceremonial Japanese samurai sword. Nikki's case, the unsolved murder of a family man, community leader, and decorated sex crimes detective for the Minneapolis PD, is less of a distraction: Twenty years later, there is little hope for finding the killer who got away.
On the other end of the spectrum, Minneapolis resident Evi Burke has a life she only dreamed of as a kid in and out of foster homes: a beautiful home, a family, people who love her, a fulfilling job. Little does she know that a danger from her past is stalking her perfect present. A danger powerful enough to pull in both Kovac and Liska and destroy the perfect life she was never meant to have.
For a sneak peak into how I am enjoying this book, click HERE.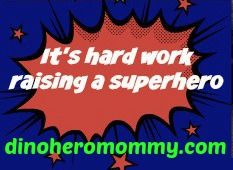 ???Not sure what to read next???
Click HERE for a list of all my book reviews. 
I will no longer host a book review blog hop, trying to make time to blog, work, and be a mom. Therefore I had to cut some things out. Please continue to enjoy all my book reviews. 
Linking up with
Related Posts via Categories