For as long as she can remember, Ava Whalen has struggled with a sense of not belonging, and now, at thirty-four, she still feels stymied by her family. Then she meets child psychologist Matthew Frazier, and thinks her days of loneliness are behind her. After a whirlwind romance, they impulsively elope, and Ava moves to Matthew's ancestral home on St. Simons Island off the coast of Georgia.
But after the initial excitement, Ava is surprised to discover that true happiness continues to elude her. There is much she doesn't know about Matthew, including the mysterious circumstances surrounding his first wife's death. And her new home seems to hold as many mysteries and secrets as her new husband. Feeling adrift, Ava throws herself into uncovering Matthew's family history and that of the island, not realizing that she has a connection of her own to this place—or that her obsession with the past could very well destroy her future.
*****4 STARS*****
Too many plots in one book.
The overall plot of a mystery between modern Ava and historic Pamela and how it affects her marriage to Matthew is beautiful and perfect. 
The plot of why Ava feels out of place in her family and disconnected to her family takes away from the mystery connecting past and present. It really only added pages to the book and the two had nothing in common. 
Highlight for spoilers (((Ava is really the reincarnated Pamela and Adrienne, Matthew's first wife) was her sister Georgina. Matthew was the reincarnated Geoffrey…he promised Pamela they would be together forever and he would find her… and he did. Their souls are together again.
Matthew did not kill his wife, she killed herself and her baby…because she had Hutchinson's Disease and watched her mom suffer and die form the disease. Her baby had it too, so rather than have both of them suffer, she ended their lives.
The extra and not needed plot was that Ava was not her mother's biological daughter. She was a neighbors kid, one of two girls and a boy. They had an abusive dad and finally he snapped, killed the mom and tried to kill his daughters and son. One daughter died, but Ava was only a toddler. Gloria found her just in time and raised her as her now. The boy, Jimmy survived and was happy his sister was with a good family and he himself got adopted by a local family. Sweet and all, but doesn't fit in this book.)))  

Karen
has
read 28 books toward
her goal of
55 books.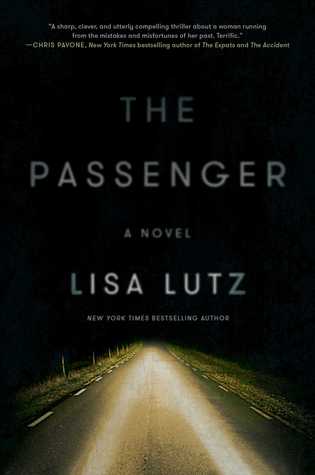 The Passenger by Lisa Lutz
From the author of the New York Times bestselling Spellman Files series, Lisa Lutz's latest blistering thriller is about a woman who creates and sheds new identities as she crisscrosses the country to escape her past: you'll want to buckle up for the ride!
In case you were wondering, I didn't do it. I didn't have anything to do with Frank's death. I don't have an alibi, so you'll have to take my word for it…
Forty-eight hours after leaving her husband's body at the base of the stairs, Tanya Dubois cashes in her credit cards, dyes her hair brown, demands a new name from a shadowy voice over the phone, and flees town. It's not the first time.
She meets Blue, a female bartender who recognizes the hunted look in a fugitive's eyes and offers her a place to stay. With dwindling choices, Tanya-now-Amelia accepts. An uneasy―and dangerous―alliance is born.
It's almost impossible to live off the grid today, but Amelia-now-Debra and Blue have the courage, the ingenuity, and the desperation, to try. Hopscotching from city to city, Debra especially is chased by a very dark secret…can she outrun her past?
With heart-stopping escapes and devious deceptions, The Passenger is an amazing psychological thriller about defining yourself while you pursue your path to survival. One thing is certain: the ride will leave you breathless.
For a sneak peak into how I am enjoying this book, check out my post on Saturday.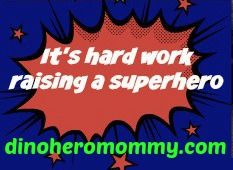 ???Not sure what to read next???
Click HERE for a list of all my book reviews. 
I will no longer host a book review blog hop, trying to make time to blog, work, and be a mom. Therefore I had to cut some things out. Please continue to enjoy all my book reviews. 
Linking up with
Related Posts via Categories