It's the trouble you aren't expecting that gets you. And it's all around you, Bronwyn, it's all around you like the air.…
Bronwyn "BitsyWyn" Whalen hasn't set eyes on the red dirt of Magnolia Creek, Alabama, for fourteen years – not since her mama died. But with her brother, Patrick, imprisoned for the murder of her childhood best friend, and her eccentric father, Jackson, at his wits' end while her eleven-year-old niece, Byrd, runs wild, Bronwyn finds herself once again surrounded by ancient magnolia trees and the troubled family she left behind. She becomes immersed in a whirlwind of mystery and magic as she tries to figure out what really happened that fateful night her friend died. And as her bond with Byrd deepens, Bronwyn must face the demons of her past in order to unravel her family's uncertain future.
In Suzanne Palmieri's thrilling new novel, The Witch of Belladonna Bay, readers will learn if love and magic are enough to bring a broken family back together.
*****5 STARS*****
This was the FREE book I got from winning the raffle in the Adult Summer Reading Program at my library. 
From the beginning I knew this was an amazing book. I felt as if I knew the characters all along and felt their pain and joys. The mystery was slowly unraveled and all ended as it should be. Some pains will never go away and others learned from the past. 
No spoilers since there were so many characters and involved stories. It is a must read if you love magic, family, southern charm, and finding your destiny. 

Karen
has
read 29 books toward
her goal of
55 books.
 

~~~Now I'm Reading~~~
What Came First by Carol Snow
First comes love, then comes marriage, then . . . things can get a little complicated. Vanessa wants just one thing for her twenty-ninth birthday: an engagement ring from her longtime boyfriend, Eric. But when the ring turns out to be a mix CD and Eric turns out to be a guy who doesn't want to get married or have children, Vanessa considers a new path to having a family.
When Wendy and her husband, Darren, couldn't have children the old- fashioned way, a sperm donor seemed like the perfect solution. She never imagined she'd have out-of-control twins who'd drive her to cookie binges and scrapbooking while Darren escaped into the virtual world of computer games.
Single and career-driven, Laura didn't need a man to have a baby – at least not one that she ever met. Thanks to an anonymous donor, she shares her life with her adored eight-year-old son, Ian. She'll do anything for Ian – even fill their backyard with a bunch of noisy chickens. But the one thing Ian really wants is something Laura's never been able to give him: a sibling.
Now, to grant Ian's wish, Laura starts a search that will not only change her life but Vanessa's and Wendy's as well…
For a sneak peak into how I am enjoying this book, check out my post here.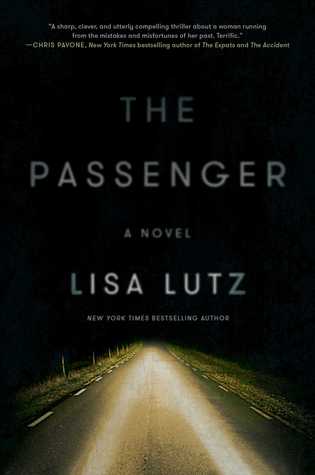 The Passenger by Lisa Lutz
I could NOT get into this book at all.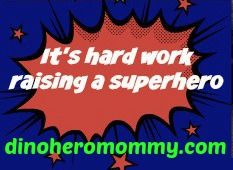 ???Not sure what to read next???
Click HERE for a list of all my book reviews. 
I will no longer host a book review blog hop, trying to make time to blog, work, and be a mom. Therefore I had to cut some things out. Please continue to enjoy all my book reviews. 
Linking up with
Related Posts via Categories