Georgia Chambers has spent her life sifting through other people's pasts while trying to forget her own. But then her work as an expert of fine china—especially of Limoges—requires her to return to the one place she swore she'd never revisit…
It's been thirteen years since Georgia left her family home on the coast of Florida, and nothing much has changed, except that there are fewer oysters and more tourists. She finds solace seeing her grandfather still toiling away in the apiary where she spent much of her childhood, but encountering her estranged mother and sister leaves her rattled.
Seeing them after all this time makes Georgia realize that something has been missing—and unless she finds a way to heal these rifts, she will forever be living vicariously through other people's remnants. To embrace her own life—mistakes and all—she will have to find the courage to confront the ghosts of her past and the secrets she was forced to keep…
*****5 STARS*****
What a book! So many secrets and when all the truths are revealed…whoa…was not expecting any of that. Really felt I knew each of the characters and what a connection to their pain and beliefs. Some parts really threw me for a total loop, but could not stop reading. This book really was a wonderful summer read. The best part, understanding the meaning of the title, I really did cry! 
Not giving ANYTHING away, you NEED to read this! 

Karen
has
read 31 books toward
her goal of
55 books.
  

~~~Now I'm Reading~~~
Your Roots are Showing by Elise Chidley
Lizzie Buckley has a life many women dream of – a gorgeous husband, a beautiful home and darling (when they're not fighting) three-year-old twins. But ever since the birth of her children, she's had a fantasy about locking herself in her bedroom for twenty-four hours with a good book and a box of chocolates.
Unfortunately, her husband James doesn't understand her feelings. And when Lizzie unburdens herself in a flaming email to her sister Janie, then hits send at the wrong moment and accidentally shoots it off to James instead, her fairytale life gets a big dose of reality. With the word "divorce" ringing in her ears, Lizzie finds herself moving out and embarking on a totally different life – working hard to reinvent herself as a runner, a gardener, and a writer of children's books.
But despite transforming her body, her neglected career, and her libido (courtesy of the local landscape gardener), Lizzie can't get over her soon-to-be ex. As Lizzie discovers, sometimes the fairytale ending is just the beginning of the real story.
For a sneak peak into how I am enjoying this book, check out my this post HERE.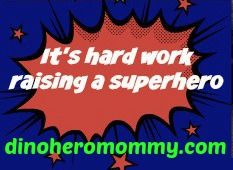 ???Not sure what to read next???
Click HERE for a list of all my book reviews. 
I will no longer host a book review blog hop, trying to make time to blog, work, and be a mom. Therefore I had to cut some things out. Please continue to enjoy all my book reviews. 
Linking up with
Related Posts via Categories