Lizzie Buckley has a life many women dream of – a gorgeous husband, a beautiful home and darling (when they're not fighting) three-year-old twins. But ever since the birth of her children, she's had a fantasy about locking herself in her bedroom for twenty-four hours with a good book and a box of chocolates.
Unfortunately, her husband James doesn't understand her feelings. And when Lizzie unburdens herself in a flaming email to her sister Janie, then hits send at the wrong moment and accidentally shoots it off to James instead, her fairytale life gets a big dose of reality. With the word "divorce" ringing in her ears, Lizzie finds herself moving out and embarking on a totally different life – working hard to reinvent herself as a runner, a gardener, and a writer of children's books.
But despite transforming her body, her neglected career, and her libido (courtesy of the local landscape gardener), Lizzie can't get over her soon-to-be ex. As Lizzie discovers, sometimes the fairytale ending is just the beginning of the real story.
*****5 STARS*****
LOVE LOVE LOVE this book. Mothers think they need to be perfect, but that is not true. Enough with the guilt and shame. Enough with everyone telling moms that if they don't love every second of motherhood they are not good moms. It's okay to need time for ourselves, in fact it makes us better moms. It's okay to speak your mind and need help. 
Highlight for spoilers (((

Lizzie and James get back together. He realizes how much she really does at home and knows he needs to appreciate and respect her. Lizzie learns to spend time for herself and loving herself, which in turn will make her a better mom!!!!

)))

Karen
has
read 32 books toward
her goal of
55 books.
Your Roots are Showing by Elise Chidley
Bucolic Newport Cove, where spontaneous block parties occur on balmy nights and all of the streets are named for flowers, is proud of its distinction of being named one the top twenty safest neighborhoods in the US.
It's also one of the most secret-filled.
Kellie Scott has just returned to work after a decade of being a stay-at-home mom. She's adjusting to high heels, scrambling to cook dinner for her family after a day at the office—and soaking in the dangerous attention of a very handsome, very married male colleague. Kellie's neighbor Susan Barrett begins every day with fresh resolutions: she won't eat any carbs. She'll go to bed at a reasonable hour. And she'll stop stalking her ex-husband and his new girlfriend. Gigi Kennedy seems to have it all together—except her teenage daughter has turned into a hostile stranger and her husband is running for Congress, which means her old skeletons are in danger of being brought into the light.
Then a new family moves to this quiet, tree-lined cul-de-sac. Tessa Campbell seems friendly enough to the other mothers, if a bit reserved. Then the neighbors notice that no one is ever invited to Tessa's house. And soon, it becomes clear Tessa is hiding the biggest secret of all.
For a sneak peak into how I am enjoying this book, check out my Sneak Peak Saturday Posts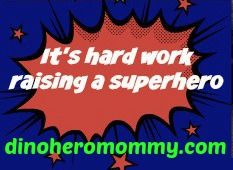 ???Not sure what to read next???
Click HERE for a list of all my book reviews. 
I will no longer host a book review blog hop, trying to make time to blog, work, and be a mom. Therefore I had to cut some things out. Please continue to enjoy all my book reviews. 
Linking up with
Related Posts via Categories