Ruby Jewell knows flowers. In her twenty years as a florist she has stood behind the counter at the Flower Shoppe with her faithful dog, Clementine, resting at her feet. A customer can walk in, and with just a glance or a few words, Ruby can throw together the perfect arrangement for any occasion.
Whether intended to rekindle a romance, mark a celebration, offer sympathy, or heal a broken heart, her expressive floral designs mark the moments and milestones in the lives of her neighbors. It's as though she knows just what they want to say, just what they need.
Yet Ruby's own heart's desires have gone ignored since the death of her beloved sister. It will take an invitation from a man who's flown to the moon, the arrival of a unique little boy, and concern from a charming veterinarian to reawaken her wounded spirit. Any life can be derailed, but the healing power of community can put it right again.
*****5 STARS*****
Beautiful story, flow, and characters. A must read. I fell in love with each character and felt as if I was right there with them. Full of love, friendship, and hope. You will need tissues, not because of anything horrific, but so full of emotion and you will feel you have taken the journey as well. 
No spoilers, too many characters and story lines, but not over detailed or confusing…you will never want to leave the book. 
Karen
has
read 33 books toward
her goal of
55 books.
The Sister by Louise Jensen 
Grace hasn't been the same since the death of her best friend Charlie. She is haunted by Charlie's words, the last time she saw her, and in a bid for answers, opens an old memory box of Charlie's. It soon becomes clear there was a lot she didn't know about her best friend.
When Grace starts a campaign to find Charlie's father, Anna, a girl claiming to be Charlie's sister steps forward. For Grace, finding Anna is like finding a new family, and soon Anna has made herself very comfortable in Grace and boyfriend Dan's home.
But something isn't right. Things disappear, Dan's acting strangely and Grace is sure that someone is following her. Is it all in Grace's mind? Or as she gets closer to discovering the truth about both Charlie and Anna, is Grace in terrible danger?
There was nothing she could have done to save Charlie …or was there?
For a sneak peak into how I am enjoying this book, check out my Sneak Peak Saturday Posts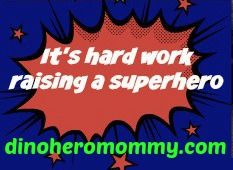 ???Not sure what to read next???
Click HERE for a list of all my book reviews. 
I will no longer host a book review blog hop, trying to make time to blog, work, and be a mom. Therefore I had to cut some things out. Please continue to enjoy all my book reviews. 
Linking up with
Related Posts via Categories