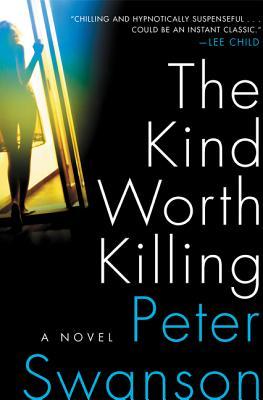 I was rooting for the murderer, crazy, I know. I wanted her to get away with it, based on her early years. I was hoping against hope she would move on and all would be okay. Then the twist, then you think it will go one way, then another flipping twist. 
No spoilers, I want you to enjoy all the twists and turns! But if you have read it I have a question and what I predict will happen,
Question and prediction…highlight to see (((So they are going to bulldoze over the land and find the bodies of Chet and Brad? Or will the bulldozer hide the bodies. The dad did say her mom is becoming and environmentalist, so maybe she is trying to keep them from discovering her daughter's murderous deeds. It's the least they can do for the shitty parenting all those years.
I predict, or maybe I hope, since I am rooting for Lilly. I want the bulldozers to just flatten out the land and just do a better job of hiding the bodies without even knowing the truth. She will get out of metal hospital after a few months and live a happy and quiet life.)))
In the small, affluent town of Fairview, Connecticut everything seems picture perfect.
Until one night when young Jenny Kramer is attacked at a local party. In the hours immediately after, she is given a controversial drug to medically erase her memory of the violent assault. But, in the weeks and months that follow, as she heals from her physical wounds, and with no factual recall of the attack, Jenny struggles with her raging emotional memory. Her father, Tom, becomes obsessed with his inability to find her attacker and seek justice while her mother, Charlotte, prefers to pretend this horrific event did not touch her perfect country club world.
As they seek help for their daughter, the fault lines within their marriage and their close-knit community emerge from the shadows where they have been hidden for years, and the relentless quest to find the monster who invaded their town – or perhaps lives among them – drive this psychological thriller to a shocking and unexpected conclusion.
WOW, some parts are tough to get through. What a decision to have to make, to make someone forget the trauma, but never find the criminal or remember why the scars are there. Or remember it all, but at least work through it and make the bastard pay. 
Related Posts via Categories