In the small, affluent town of Fairview, Connecticut everything seems picture perfect.Until one night when young Jenny Kramer is attacked at a local party. In the hours immediately after, she is given a controversial drug to medically erase her memory of the violent assault. But, in the weeks and months that follow, as she heals from her physical wounds, and with no factual recall of the attack, Jenny struggles with her raging emotional memory. Her father, Tom, becomes obsessed with his inability to find her attacker and seek justice while her mother, Charlotte, prefers to pretend this horrific event did not touch her perfect country club world.
As they seek help for their daughter, the fault lines within their marriage and their close-knit community emerge from the shadows where they have been hidden for years, and the relentless quest to find the monster who invaded their town – or perhaps lives among them – drive this psychological thriller to a shocking and unexpected conclusion.

*****5 STARS*****
HOLY SHIT, what a book, what a plot, what an ending. It's all told through the therapist's POV. So many twists and turns, so many dead ends and f*cked up revelations, then the unexpected ending. Did not see ANY of that coming. The writing was well done!!!!! Of course, now that I think back to certain comments, I want to smack myself for not picking up on obvious outcome sooner. 
It's a tough read because of the constant reviewing of the details of her rape and torture. Makes you question what you would do as a parent. Do I wipe out her memory or make her live through it all. Though for me, I know the only way to get over something is to give it closer, so that would be a no for me. Then it makes you also question what you would do to protect your child. Would you risk your job? Lie to the police? Mess with people's memories? Hide the truth? Hide the evidence?
No spoiler, because there were too many twists and turns in addition to a crazy, awesome ending. You MUST read this, it really is a well-written story, but know you will have to have a strong stomach. 

Karen
has
read 41 books toward
her goal of
55 books.
 

~~~Now I'm Reading~~~
The day Aubrey Hamilton's husband is declared dead by the state of Tennessee should bring closure so she can move on with her life. But Aubrey doesn't want to move on; she wants Josh back. It's been five years since he disappeared, since their blissfully happy marriage—they were happy, weren't they?—screeched to a halt and Aubrey became the prime suspect in his disappearance. Five years of emptiness, solitude, loneliness, questions. Why didn't Josh show up at his friend's bachelor party? Was he murdered? Did he run away? And now, all this time later, who is the mysterious yet strangely familiar figure suddenly haunting her new life?
Not sure if her husband disappeared to avoid his life, met with foul play, or Aubrey really is a sociopath and killed him. Loving how this is playing out and can't wait for what happens next.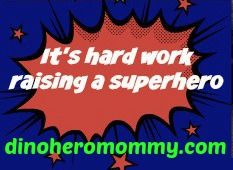 ???Not sure what to read next???
Click HERE for a list of all my book reviews. 
I will no longer host a book review blog hop, trying to make time to blog, work, and be a mom. Therefore I had to cut some things out. Please continue to enjoy all my book reviews. 
Linking up with
Related Posts via Categories