Clare Wilson is starting over. She's had it with her marriage to a charming serial cheater. Even her own son thinks she's given his father too many chances. With the support of her sisters, Maggie and Sarah, she's ready to move on. Facing her fortieth birthday, Clare is finally feeling the rush of unadulterated freedom.
But when a near-fatal car accident lands Clare in the hospital, her life takes another detour. While recovering, Clare realizes she has the power to choose her life's path. The wonderful younger police officer who witnessed her crash is over the moon for her. A man from her past stirs up long-buried feelings. Even her ex is pining for her. With enthusiasm and a little envy, her sisters watch her bloom.
Together, the sisters encourage each other to seek what they need to be happy. Along the way they all learn that it's never too late to begin again.
*****4 STARS*****
A beautiful story about friendship, romance, family, and happiness. Claire finally sees the writing on the wall and has to divorce her husband.  Her older sister, Maggie, is wondering why her husband is no longer interested in her. Her younger sister, Sarah, needs a spark in her life and a love. 
Yes there is a happy ending, of course you knew it would happen. The journey was predictable, but sweet and funny. You weren't sure how long it was going to take Claire and her family to figure out all of their issues. When they do it's sweet and magical.  A lovely read filled with sorrow, romance, and humor. 

Karen
has
read 47 books toward
her goal of
55 books.
*****Now I'm Reading*****
This books sounds captivating and a immensely rich read. Looking forward to a historical fiction.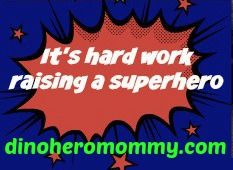 ???Not sure what to read next???
Click HERE for a list of all my book reviews. 
I will no longer host a book review blog hop, trying to make time to blog, work, and be a mom. Therefore I had to cut some things out. Please continue to enjoy all my book reviews. 
Linking up with
Related Posts via Categories