Evelyn Tester is sleepwalking through her suburban life—until a late-night phone call startles her awake. Her husband, a prestigious psychiatrist, has been in an accident. And he isn't alone.
Suddenly Evelyn's world isn't as tidy as she thought. And in the midst of it all is Juliette, not only her husband's secret lover but also his patient. If news of the affair were to get out, it would ruin more than just Evelyn's marriage. Although it's a bitter pill for Evelyn to swallow, protecting her family means staying silent—even if, as she begins to discover, the night of the accident has consequences far more dangerous than the unmasking of an affair.
But the more Evelyn learns about Juliette's picture-perfect life—complete with a handsome, unsuspecting husband—the more she yearns for revenge…and satisfaction. Her growing obsession fuels her rage, burning away her complacency. What will be left of her after it flames out?
*****3 STARS*****
Disappointed! After a while, I was just waiting for it to end. Seriously, she was no better than him hiding what happened and doing what she did. Sure she stood up for herself, but I was not impressed by actions or ramblings. I didn't find Evelyn relateable.
Secondly, that was the ending? After all that hemming and hawing and planning and that is how it ends. I feel like I wasted my time.  
It was pretty darn obvious the hubby was going to be a douche-bag. 
Have you read it? Do you feel the same or did you love the book? 

Karen
has
read 49 books toward
her goal of
55 books.
*****Now I'm Reading*****
 Just after the first chapter, I will NEVER be opening my door again, not until I get my gun licence.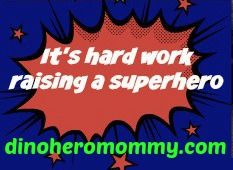 ???Not sure what to read next???
Click HERE for a list of all my book reviews. 
I will no longer host a book review blog hop, trying to make time to blog, work, and be a mom. Therefore I had to cut some things out. Please continue to enjoy all my book reviews. 
Linking up with
Related Posts via Categories