A woman at home in Liverpool is disturbed by a persistent tapping at her back door. She's disturbed to discover the culprit is a raven, and tries to shoo it away. Which is when the killer strikes.
DS Nathan Cody, still bearing the scars of an undercover mission that went horrifyingly wrong, is put on the case. But the police have no leads, except the body of the bird – and the victim's missing eyes.
As flashbacks from his past begin to intrude, Cody realizes he is battling not just a murderer, but his own inner demons too.
And then the killer strikes again, and Cody realizes the threat isn't to the people of Liverpool after all – it's to the police.
Following the success and acclaim of the Callum Doyle novels, A Tapping at My Door is the first installment of David Jackson's new Nathan Cody series.
*****5 STARS*****
Wow what a read!!! I'm hooked and will be reading the next one in the series. When you find out the trauma he suffered, it will make you gag, at least it made me gag and that is pretty difficult to do. His tormentors are still bothering him and they step it up at the end leaving you wanted to know what happens in the next book.
The entire time I knew it couldn't be the obvious suspect and had my theories about two other people and I was wrong of course. Though I realized it right about the time the detectives did!
Love how we find out why the cop killer is doing this, how it all adds up and why. So amazingly written and plotted out.

Karen
has
read 50 books toward
her goal of
55 books.
*****Now I'm Reading*****
 She's having a heart attack and still being walked all over my by her husband, former best friend/boss, and kids' school, and everyone else. She is still treated like a doormat, a servant to her husband and her own mother doesn't seem to get the severity of the fact that her daughter almost died
I wanted to jump into the book, slam down the door, kick the mom out, punish those kids for two days, and put the husband to work doing all her crap.
Instead of standing up for herself she just leaves. I am not sure I am liking this premise. I would just stop doing it all, Let the kids be mad at me, let the house go to mess, let it all go to shit and just relax. But to leave it all behind, to leave your kids with no notes or calls is really weird and odd. I am going to continue for a bit, but may skip to the end.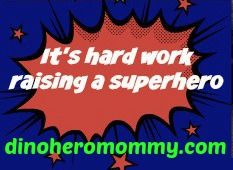 ???Not sure what to read next???
Click HERE for a list of all my book reviews. 
I will no longer host a book review blog hop, trying to make time to blog, work, and be a mom. Therefore I had to cut some things out. Please continue to enjoy all my book reviews. 
Linking up with
Related Posts via Categories