For every woman who has ever fantasized about driving past her exit on the highway instead of going home to make dinner, for every woman who has ever dreamed of boarding a train to a place where no one needs constant attention–meet Maribeth Klein. A harried working mother who's so busy taking care of her husband and twins, she doesn't even realize she's had a heart attack.
Afterward, surprised to discover that her recuperation seems to be an imposition on those who rely on her, Maribeth does the unthinkable: She packs a bag and leaves. But, as is so often the case, once we get to where we're going, we see our lives from a different perspective. Far from the demands of family and career and with the help of liberating new friendships, Maribeth is finally able to own up to secrets she has been keeping from those she loves and from herself.
With big-hearted characters who stumble and trip, grow and forgive, Leave Me is about facing our fears. Gayle Forman, a dazzling observer of human nature, has written an irresistible novel that confronts the ambivalence of modern motherhood head-on.
*****5 STARS*****
At first I wasn't sure if I agreed with Maribeth's decision to leave her kids. I mean sure stand up to your oblivious husband and long-lost friend. 
Then as I got to know her character, her feelings, and heard from Maribeth's husband and friend. So many things came into light and realizations were made.
I finally understood what she did and why she did and totally stand by her decision.  Maribeth also realized that she allowed herself to be pushed over.  
In her time away she met wonderful people and made revelations that she never would have discovered without leaving. 

Karen
has
read 51 books toward
her goal of
55 books.
*****Now I'm Reading*****
 Okay she finds a dead body out on a run, sounded creepy and scary after the killer stalks her. But it's pretty boring and taking too long. I hope it picks up soon.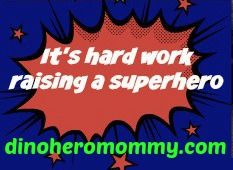 ???Not sure what to read next???
Click HERE for a list of all my book reviews. 
I will no longer host a book review blog hop, trying to make time to blog, work, and be a mom. Therefore I had to cut some things out. Please continue to enjoy all my book reviews. 
Linking up with
Related Posts via Categories