Tami Hoag is in a class by herself, beloved by readers and critic s alike, with more than 22 million copies of her books in print.
California, 1984. Three children, running in the woods behind their school, stumble upon a partially buried female body, eyes and mouth glued shut. Close behind the children is their teacher, Anne Navarre, shocked by this discovery and heartbroken as she witnesses the end of their innocence. What she doesn't yet realize is that this will mark the end of innocence for an entire community, as the ties that bind families and friends are tested by secrets uncovered in the wake of a serial killer's escalating activity.
Detective Tony Mendez, fresh from a law enforcement course at FBI headquarters, is charged with interpreting those now revealed secrets. He's using a new technique-profiling-to develop a theory of the case, a strategy that pushes him ever deeper into the lives of the three children, and closer to the young teacher whose interest in recent events becomes as intense as his own.
As new victims are found and the media scrutiny of the investigation bears down on them, both Mendez and Navarre are unsure if those who suffer most are the victims themselves-or the family and friends of the killer, blissfully unaware that someone very close to them is a brutal, calculating psychopath..
*****5 STARS*****
Screaming in the car as the book came to an end. The plot was spectacular and loved that it was set in a time before DNA evidence. The killer knew there was no way in hell of convicting him. And what he was willing to do to keep his secret…disgusting.
I kept changing my mind about the killer and then when it was obvious and you feared the worst, I was screaming like a banshee as I drove to work. 
Full of suspense, horror, mystery, and disgust. A must read!!!! Can't wait to read the next book in the series. 
I am so sad for his child, the mom knew all along and did nothing, I pray the kid doesn't become a serial killer in future books because of all this shit. 
And the other kids…the psychopath with a fucked up family! The one who was almost killed. What was done to the women. 
You NEVER know what your neighbors are really capable of. 

Karen
has
read 53 books toward
her goal of
55 books.
*****Now I'm Reading*****
Already captivating and intense. I can't imagine who she will choose and what it means for the other man. I can't imagine ever being in this situation.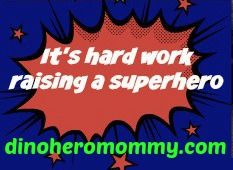 ???Not sure what to read next???
Click HERE for a list of all my book reviews. 
I will no longer host a book review blog hop, trying to make time to blog, work, and be a mom. Therefore I had to cut some things out. Please continue to enjoy all my book reviews. 
Linking up with
Related Posts via Categories