In her twenties, Emma Blair marries her high school sweetheart, Jesse. They build a life for themselves, far away from the expectations of their parents and the people of their hometown in Massachusetts. They travel the world together, living life to the fullest and seizing every opportunity for adventure.
On their first wedding anniversary, Jesse is on a helicopter over the Pacific when it goes missing. Just like that, Jesse is gone forever.
Emma quits her job and moves home in an effort to put her life back together. Years later, now in her thirties, Emma runs into an old friend, Sam, and finds herself falling in love again. When Emma and Sam get engaged, it feels like Emma's second chance at happiness.
That is, until Jesse is found. He's alive, and he's been trying all these years to come home to her. With a husband and a fiancé, Emma has to now figure out who she is and what she wants, while trying to protect the ones she loves.
Who is her one true love? What does it mean to love truly?
Emma knows she has to listen to her heart. She's just not sure what it's saying.
*****5 STARS*****
This book was captivating and emotional, as well as, well written. We are there with Emma while she tries to choose between her long long husband and her current fiance.
I can't imagine being in that position. To go through all that grief and pain of losing the love of your life only to find out he was barely surviving on a uninhabited island. His only motivation for survival was coming back to his wife. Emma has to deal with this guilt of finally moving on and the guilt of breaking her current finance's heart. She loves Sam and the life they created. She has matured and grown, reconnected with her sister, and living the life she never expected but loves immensely.
Excellent book to end 2016.
What is her decision? See Below
Highlight for Spoilers: ((((Of course she chooses Sam. The day Jesse goes out on the ill-fated flight Emma is already contemplating moving back to her hometown and creating roots. Jesse returns from hell and is expecting his life to be back to how it has always been. He expects Emma to still be the same person he left, but she has changed and loves her life now.
Too much has changed for both of them. Thankfully Jesse moves on and finds a love that understands his new life and Emma lives a life she never expected but loves.))))
I read 54 out of 55 books, I got lazy during Christmas vacation.  

*****Now I'm Reading*****
Seems interesting thus far, we shall see.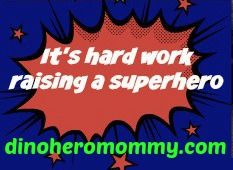 ???Not sure what to read next???
Click HERE for a list of all my book reviews. 
I will no longer host a book review blog hop, trying to make time to blog, work, and be a mom. Therefore I had to cut some things out. Please continue to enjoy all my book reviews. 
Linking up with
Related Posts via Categories