"My daddy hurt my mommy."
The 911 call from a small child sends the idyllic California town of Oak Knoll into a tailspin. A brutal crime scene is discovered: the body of Marissa Fordham with her young daughter, Haley, injured but alive.
Sheriff's detective Tony Mendez faces a puzzle with nothing but pieces that won't fit. To assist his witness, Haley, he calls teacher-turned-child advocate Anne Leone, who's already the star witness in a sensational murder trial.
As Tony and Anne begin to peel back the layers of Marissa Fordham's life, they find a clue fragment here, another there. And just when it seems Marissa has taken her secrets to the grave, they uncover a fact that puts Anne and Haley directly in the sights of a killer: Marissa Fordham never existed.
TODAY WILL BE DIFFERENT is a hilarious, heart-filled story about reinvention, sisterhood, and how sometimes it takes facing up to our former selves to truly begin living.
*****5 STARS*****
BRAVO, Once again a sick and twisted murder mystery. Never expected that would be the killer.
No one is who you thought they were, they are all pretending. In reality the truth is scary. 
The plot was well written and executed. Every detail and character planned for and sequenced. 
Can't wait to the read the next one.
Loved hearing from all the favorite characters again. 
Highlight for spoilers (((

Marissa is not Hayley's reall mom. She sort of adopted her from a drug addicted prostitute. She pretended Hayley was Bruce Bordain's child after he wanted her to abort the baby…which she ultimately lost from the stress. Milo Bordain killed Marissa after finding out the truth about Marissa.

)))
Karen
has
read 2 books toward
her goal of
55 books.
 

*****Now I'm Reading*****
I've been a bit disappointed in Jane Green lately, I hope this book is worth the read.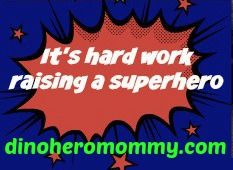 ???Not sure what to read next???
Click HERE for a list of all my book reviews. 
I will no longer host a book review blog hop, trying to make time to blog, work, and be a mom. Therefore I had to cut some things out. Please continue to enjoy all my book reviews. 
Linking up with
Related Posts via Categories