When Emma Montague left the strict confines of upper-crust British life for New York, she felt sure it would make her happy. Away from her parents and expectations, she felt liberated, throwing herself into Manhattan life replete with a high-paying job, a gorgeous apartment, and a string of successful boyfriends. But the cutthroat world of finance and relentless pursuit of more began to take its toll. This wasn't the life she wanted either.
 
On the move again, Emma settles in the picturesque waterfront town of Westport, Connecticut, a world apart from both England and Manhattan. It is here that she begins to confront what it is she really wants from her life. With no job, and knowing only one person in town, she channels her passion for creating beautiful spaces into remaking the dilapidated cottage she rents from Dominic, a local handyman who lives next door with his six-year-old son.
 
Unlike any man Emma has ever known, Dominic is confident, grounded, and committed to being present for his son whose mother fled shortly after he was born. They become friends, and slowly much more, as Emma finds herself feeling at home in a way she never has before.
 
But just as they start to imagine a life together as a family, fate intervenes in the most shocking of ways. For the first time, Emma has to stay and fight for what she loves, for the truth she has discovered about herself, or risk losing it all.
 
In a novel of changing seasons, shifting lives, and selfless love, a story unfolds—of one woman's far-reaching journey to discover who she is truly meant to be…
*****5 STARS*****
Tissue warning! A MUST READ…BEAUTIFUL!!!!! Spoilers below
I had reservations about this book, but was so glad I read it. As Emma says at the end, You don't always get what you want". You make plans and the universe laughs.
I couldn't help but fall in love with Emma, Dominic, and Jessie's family. Beautifully written except that Jane Green wrote Emma as whiny and annoying at times.
Several obstacles pop up in life, but nothing prepares you for the most horrific thing that could happen. Yet Emma lives on and loves.
Highlight for spoilers (((Dominic falls off the roof and winds up dying in the hospital two days later not realizing how bad his head trauma had been.
Stacy, Jessie's mom, returns and wants Jessie back only to realize she just wants to be the lovable aunt and gives Emma legal custody of Jessie.
Dominic's crazy and loud parents can't deal with the loss of their son and refuse to build a relationship with their grandson.
Emma's parents who didn't approve of her relationship with Dominic, wound up becoming the best grandparents to Jessie. They fell in love with him from the moment they saw him.
Jessie loves Emma, his mom, as he now calls her. He loves her. Emma still mourns Dominic, but knows he will live on in their hearts. She has become the awesome mom she never knew she wanted to be.)))
Karen
has
read 3 books toward
her goal of
55 books.

*****Now I'm Reading*****


Can't wait to get back to these characters. I hope this books is just as twisted as the first two.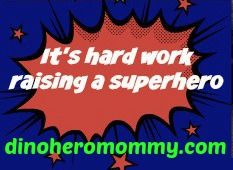 ???Not sure what to read next???
Click HERE for a list of all my book reviews. 
I will no longer host a book review blog hop, trying to make time to blog, work, and be a mom. Therefore I had to cut some things out. Please continue to enjoy all my book reviews. 
Linking up with
Related Posts via Categories