Four years after the unsolved disappearance of her sixteen-year-old daughter, Lauren Lawton is the only one still chasing the ghosts of her perfect Santa Barbara life. The world has given her daughter up for dead. Her husband ended his own life in the aftermath. Even Lauren's younger daughter is desperate to find what's left of the childhood she hasn't been allowed to have.
Lauren knows exactly who took her oldest child, but there is not a shred of evidence against the man. Even as he stalks her family, Lauren is powerless to stop him. The Santa Barbara police are handcuffed by the very laws they are sworn to uphold. Looking for a fresh start in a town with no memories, Lauren and her younger daughter, Leah, move to idyllic Oak Knoll. But when Lauren's suspect turns up in the same city, it feels to all the world that history is about to repeat itself. Leah Lawton will soon turn sixteen, and Oak Knoll has a cunning predator on the hunt.
Sheriff's detective Tony Mendez and his team begin to close in on the suspected killer, desperate to keep the young women of their picturesque town safe. But as the investigators sift through the murky circumstances of an increasingly disturbing case, a stunning question changes everything they thought they knew. In Down the Darkest Road, #1 New York Times bestseller Tami Hoag proves again why she is one of the world's most beloved storytellers.
*****5 STARS*****
Again sick and twisted book. It's horrible when you know who took your daughter but no one can prove it and no one can help you. 
It's repulsive when the criminals have more rights and you have no rights at all. 
So many twists and turns in this book. 
On a sweet note, its great to see Ann and Vince and how their wonderful lives are going. sighs….
Mendez doesn't have a relationship with the woman we thought he would, but ends up with a woman who might just be perfect for him. 
Highlight for spoilers (((It was Rolan Balancola, but he had an accomplice. Since Lauren is so focused on finding the kidnapper and killer of her older daughter, she hired a private investigator, who just happened to the be the other killer.
They both get kidnapped but survive. Both men were killed, but wish they had spent the rest of their life in prison.
Sure, now they were finally able search is places and find that Rolan not only stalked other women, but also killed five more.
It was sick to know that he played the entire system and got away with so much.
Ann and Vince not only have Hayley as a daughter, they have a son Anthony and she is pregnant again. She is such a Godsend to any and all victims.
Mendez is not with Susan, Wendy's mom, but with a fellow detective from another town. She's loud, crash, and rude…but seems perfect for him.))) 
Karen
has
read 4 books toward
her goal of
55 books.

*****Now I'm Reading*****


This author wrote the book The Sister, so I know this is going to be sick and twisted. How and why did she get this heart? What will happen now?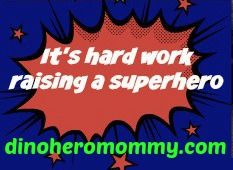 ???Not sure what to read next???
Click HERE for a list of all my book reviews. 
I will no longer host a book review blog hop, trying to make time to blog, work, and be a mom. Therefore I had to cut some things out. Please continue to enjoy all my book reviews. 
Linking up with
Related Posts via Categories